Celebrating 30+ Years of Wild and Scenic Music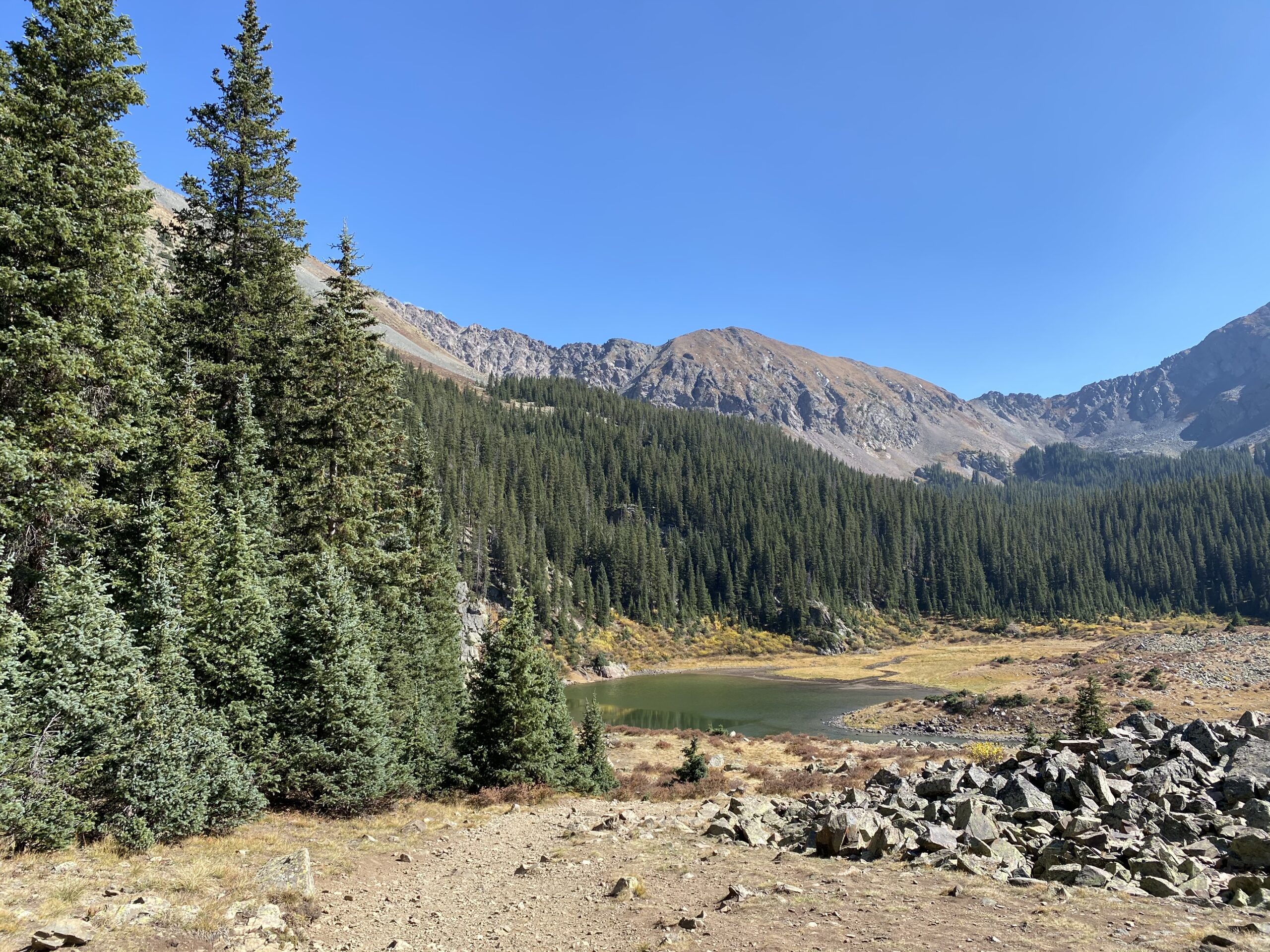 Praise for the Taos Chamber Music Group!
"One of the great treasures of Taos" -The Taos News
"Big magic…silken ensemble playing" -Albuquerque Journal
"A remarkable concert of juxtaposed styles" -Horse Fly
"Depth, vitality and inventiveness" -Spencer Beckwith, KUNM

Press Release
Taos Chamber Music Group presents "California Connections," Saturday October 7 and
Sunday October 8, 2023, 5:30 p.m. at the Harwood Museum in Taos
The Taos Chamber Music Group's 31st Season opens on Saturday and Sunday, October 7 and 8, 5:30 p.m. with "California Connections" at the Harwood Museum of Art. Continuing TCMG's reputation for creative programming and artistic excellence, these concerts will highlight 20th and 21st century music with connections to California, including works by four California composers as well two performers with deep roots there. Multi-cultural influences from Balinese and Hindustani music are also reflected in Lou Harrison's "Varied Trio" for violin, percussion and piano and Reena Esmail's "Jhula Jhule" for violin and piano. John Cage's "The Perilous Night" for "prepared" piano and John Adams's "Road Movies" for violin and piano round out the program. Musicians are Elizabeth Baker, violin, Douglas Cardwell, percussion and Vicki Ray, piano.
The program for "California Connections" was curated by Baker and combines contemporary classics with the music of today. Baker has been performing with TCMG for over a decade, even while holding a position as a first violinist with the Los Angeles Philharmonic Orchestra for 30 years before moving to Taos full-time. She also played in the San Francisco Symphony for 10 years and is currently TCMG's Board President.
Says Baker, "When asked to curate a program for TCMG's 31st Season, my thoughts immediately turned to Lou Harrison's "Varied Trio," a piece I had performed many years ago in Los Angeles with my colleague pianist Vicki Ray in our contemporary ensemble, Xtet. I contacted Vicki to see if I could persuade her to come to Taos to perform on this series and design a program around Lou's piece that included works by other California composers. She immediately responded with an enthusiastic YES, and this program is a result of our collaboration. Lou's music has long appealed to me for its Balinese influence. It touches deep places that soothes and restores. All the other works relate to Lou's music, some personally and others musically."
The program begins with a solo piano composition by the seminal 20th century composer John Cage (1912-1992). Ray, who is one of California's leading contemporary musicians, the head of the keyboard studies program at California Institute of the Arts, and a 2013 Grammy nominee for her recording of Cage's "The Ten Thousand Things," suggested "The Perilous Night," composed in 1944. Named after an Arthurian legend, which was introduced to Cage by his friend Joseph Campbell, the piece takes the tale's story of the dangers of the night to Cage's personal reflection on "the loneliness and terror that comes to one when love becomes unhappy." This was one of the earlier compositions written for "prepared" piano, a process by which materials are added to the strings inside the piano to create different timbres than those typically produced. The preparation will be demonstrated by Ray before the Saturday and Sunday programs.
Lou Harrison (1917-2003) takes the listener on a global musical journey with his "Varied Trio" written in 1986. The piece traverses the influences on Harrison of Indonesian gamelan music back to the Parisian court music of the Baroque period. Joining Baker and Ray, Albuquerque-based percussionist Douglas Cardwell, will bring a unique array of objects and instruments to Taos to create intriguing sounds on vibraphone, Chinese toms, tambourines, baking pans, and porcelain bowls filled with water. Cardwell is the Principal Timpanist of the National Sphinx Orchestra and also performs with Santa Fe Pro Musica, Performance Santa Fe and the chamber ensemble Chatter.
Continuing on a world tour, TCMG's program explores music inspired by Hindustani tones with Indian-American composer Reena Esmail (b. 1983). Her cultural and familial background informs her compositions and allows space for beautiful and magical music to occur as in "Jhula Jhule" for violin and piano. Esmail "works between the worlds of Indian and Western classical music and brings communities together through the creation of equitable musical spaces."
"Road Movies," whose title composer John Adams (b. 1947) describes as "total whimsy," takes the listener on a bouncy, swingy ride with a meditative interlude. "Movement I is a relaxed drive down a not unfamiliar road…" he writes. "Movement II is a simple meditation of several small motives. A solitary figure in an empty desert landscape. Movement III is for four wheel drives only, a big perpetual motion machine called "40% Swing"…Relax, and leave the driving to us." Adams is one of the most performed living composers in the world, having written renowned operas and orchestral works as well as chamber music.
"It is such a privilege to provide wild, scenic and classical chamber music in Taos throughout the year and to be able to do so in our exquisite home in the Harwood, the second oldest museum in New Mexico. TCMG's 31st Season will continue to make musical history in this treasured venue with six more programs through May, 2024." – Pam Morris, Executive Director of TCMG.
For more information on artists and performances, visit taoschambermusicgroup.org. Tickets at taoschambermusicgroup.org. or harwoodmuseum.org.