Celebrating 30 Years of Wild and Scenic Music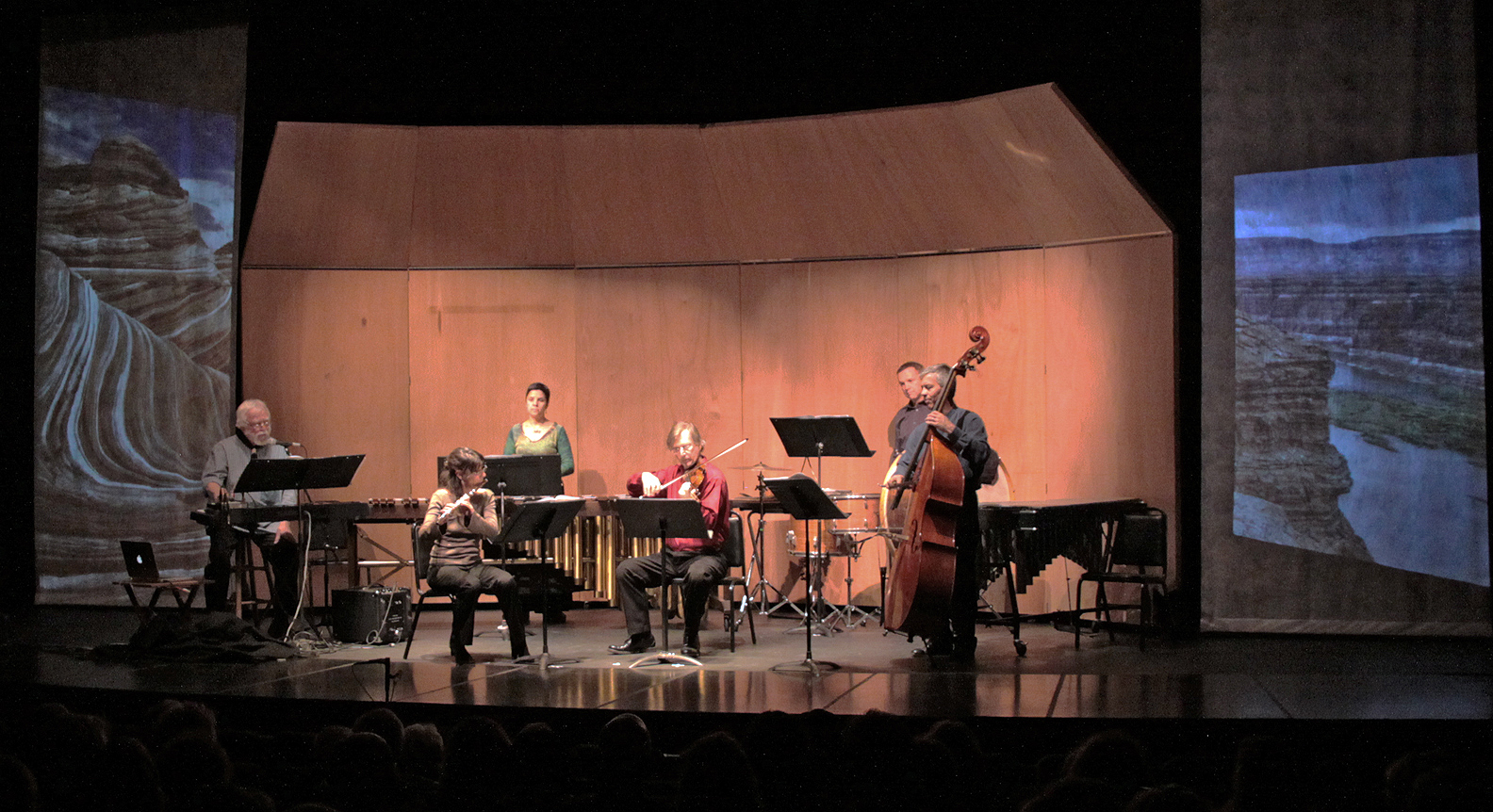 Praise for the Taos Chamber Music Group!
"One of the great treasures of Taos" -The Taos News
"Big magic…silken ensemble playing" -Albuquerque Journal
"A remarkable concert of juxtaposed styles" -Horse Fly
"Depth, vitality and inventiveness" -Spencer Beckwith, KUNM

PRESS RELEASE
Taos Chamber Music Group Announces its 2022-2023 30th Anniversary Season!
The Taos Chamber Music Group has announced its 2022-2023 Anniversary Season, a celebration of 30 years of stellar music-making rooted in our rich cultures, arts community and awe-inspiring natural surroundings. Beginning October 1st and 2nd, and continuing with seven different programs through June; a wide variety of concerts combines master musicians with other artistic disciplines in inspiring and moving performances at the Harwood Museum of Art. From classical masterpieces to world music and two new commissions, the season is chock full of exciting shows.
A culmination of 30 years of presenting innovative and accomplished performances, TCMG's new season features two multimedia programs, "Sounds of Shakespeare" and "A Love Affair;" two commissions and their world premieres; a Nina Nilssen Fund young composer-in-residence, Sage Shurman (b. 2005); music related to water and the land; and a piece written especially for TCMG's 30thAnniversary by world-renowned Pueblo musician Robert Mirabal.
Several of TCMG's long-time and beloved musicians will be joined by newcomers to the series, including the dynamic string quartet ETHEL, actor David Garver, world music duo Suzanne Teng and Gilbert Levy, clarinetist Graeme Steele Johnson, violist David Yang, pianist Martha Shepp, and cellist Mark Dudrow.
Highlights include a Taos favorite, the extraordinary pianist Gleb Ivanov, who will be featured in two programs in December; and long-time TCMG collaborator Robert Mirabal, who is composing a new piece with ETHEL for TCMG's anniversary that honors Taos Pueblo and the greater Taos community.
More information is on TCMG's brand-new website, where history, artists' bios, program descriptions and ticket links can be found. Visit taoschambermusicgroup.org.