Celebrating 30 Years of Wild and Scenic Music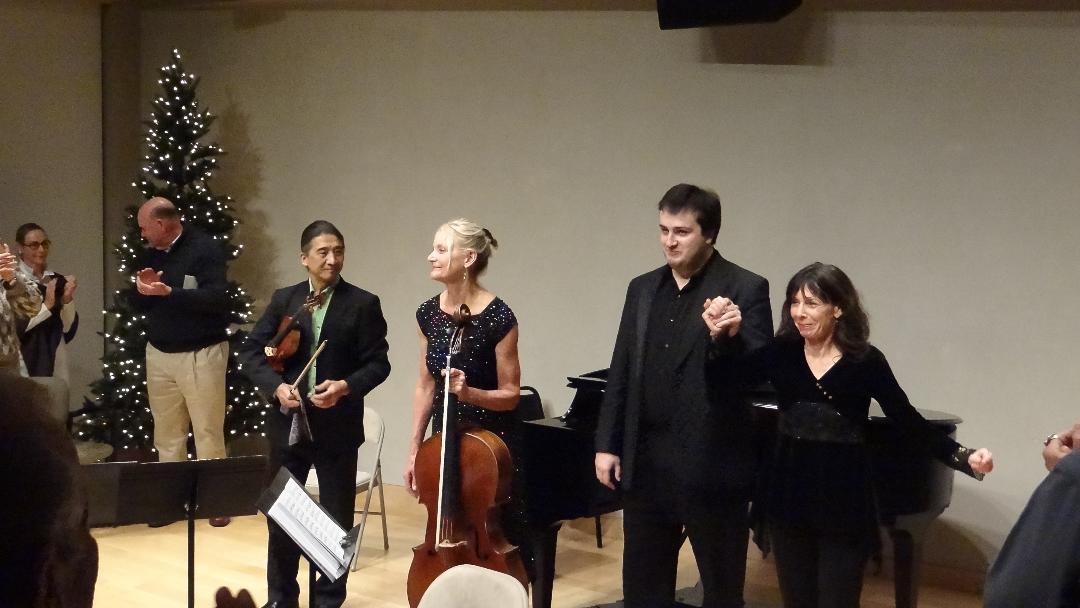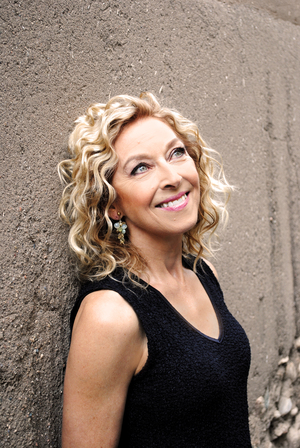 Debra Ayers performs internationally as a recitalist with instrumentalists, singers and chamber music ensembles. Co-founder of Montage Music Society, she also performs with Abiquiu Chamber Music Festival, Breckenridge Music Festival, Serenata of Santa Fe, Taos Chamber Music Group, Taos Trio, Sunday Chatter and Santa Fe Desert Chorale.
In addition, Ayers has enjoyed collaborations with the Aspen Music Festival Chamber Players; American, Apple Hill, La Catrina and Vega string quartets; Aspen Santa Fe Ballet, Ballet Pro Musica's Chamber Ballet, the International Piatti Cello Festival and at Denver's annual JAAMM Festival.
A proponent of contemporary music, premieres include works by Ofer Ben-Amots, William Bolcom, Paul Elwood, Jeff Harrington, Andrew List, Daniel Schnyder, Ronald Strauss and Yehudi Wyner. Ayers and cellist Marc Moskovitz presented the North American premiere of the rediscovered Zemlinsky Cello Sonata at the Library of Congress in Washington, DC.
An alumna of the University of Southern California and the University of Wisconsin, her teachers include Gwendolyn Koldofsky, Jean Barr, André-Michel Schub, Brooks Smith, Martin Katz, and John Barrows.
Ayers can be heard on a number of critically- acclaimed recordings, including "STARRY NIGHT Project…music based on visual art" (MSR) and Music of Ernst Krenek with soprano Ilana Davidson. Her newest recordings (music by Ofer Ben-Amots) are in the Milken Archive. See website at www.debraayers.com/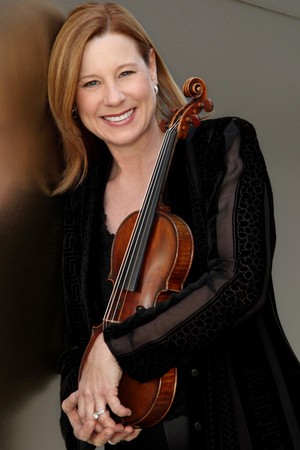 Violinist Elizabeth Baker had a 40 year career performing with the San Francisco Symphony Orchestra (10 years) and the Los Angeles Philharmonic (30 years) before permanently moving to Taos. She has been active performing in New Mexico as part of chamber and orchestral ensembles and has served as the Director of the Taos School of Music.
Baker has also performed chamber music with her colleagues in the SFSO and the LA Philharmonic and was a member of XTet and Bach's Circle, performing throughout the Western U.S. for Chamber Music Northwest, Sedona, Bach Festivals in Los Angeles, Carmel and Oregon, South Bay Chamber Music, and Colly Soleri Music Center, among others. She appeared as soloist three times during her tenure with the LA Philharmonic, all premieres and all receiving critical acclaim.
Baker served on the faculty at Cal Arts for 12 years and has worked with the YOLA youth at HOLA since its inception in 2011. She can be heard on recordings from Hänssler classics, Delos, New World and Crystal labels.
Baker holds degrees from Oberlin Conservatory ('76) and Indiana University School of Music ('78, with Distinction, and awarded the Performer's Certificate). She plays on a Sanctus Seraphin Violin, 1733 previously owned by her late mother Virginia Voigtlander Baker.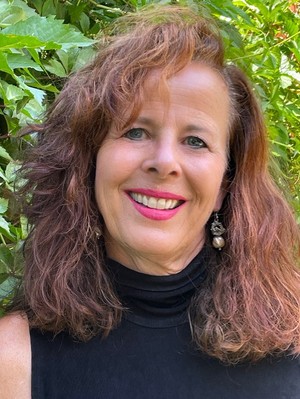 Pianist Kim Bakkum relocated to Taos from the Akron/Cleveland area, where she had been performing, teaching, adjudicating, and working in community arts for twenty-five years. She holds her professional degrees in piano performance from Montana State University, Western Michigan University, and the AIMS Opera and Lieder program in Graz, Austria. She has also completed additional studies in collaborative piano in Vienna, Austria, where she resided for a year. Her collaborations in Vienna included summer seminars with members of the Vienna Symphony in their summer flute and percussion seminars.
Bakkum has enjoyed collaborating for ten years with Singers Companye, a professional choir from Akron. The group has performed internationally in competition; concertized at numerous venues such as the Mozarteum in Salzburg, Austria; presented residencies in Italy and Spain; and has also been featured in numerous performances at the National Gallery of Art, Washington D.C. In addition to her vocal collaborations, she has played at numerouis National Flute Conferences as well as International Clarinet Conferences.
Bakkum has been on the faculty at both University of Akron and Kent State University as a staff accompanist for guest artist, faculty and student performances, as well as a staff pianist/coach at the Taos Opera Institute. She maintains a vibrant, independent, private studio here in Taos.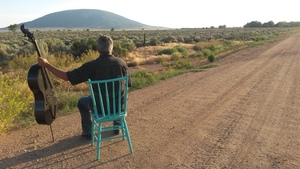 Mark Dudrow may be the region's most versatile cellist, living and performing in the Upper Rio Grande corridor for over 20 years. He has been involved in projects across many genres of music including classical, rock n roll, tango, improvisation and traditional folk music from around the world. Currently, Mark collaborates with pianist Martha Shepp playing classical, tango and ?…. He also sometimes plays in a Jazz/Blues trio called RhondaVoo
In addition to live performances, Mark teaches beginning and intermediate cello and does session work for recording projects.
Dudrow is dedicated to musical diversity and to bringing the cello to unusual venues whether it is playing Bach Suites at the dedication ceremony for the Great Sand Dunes National Park, sitting in with a Norteño band at a biker bar, or cross-country skiing with his cello to a recording session in a backcountry yurt.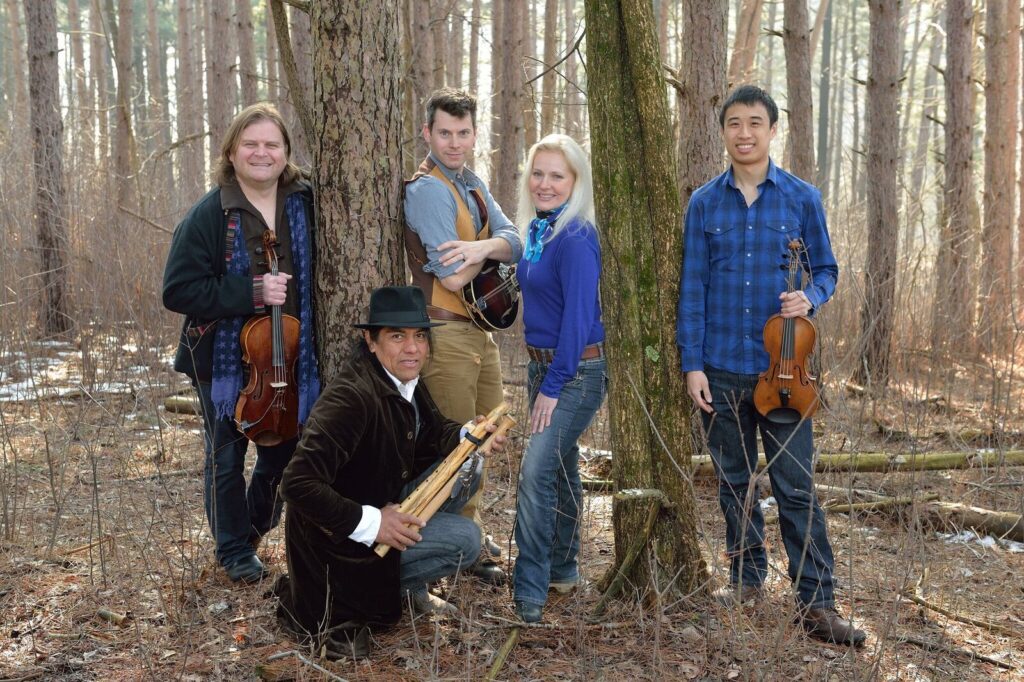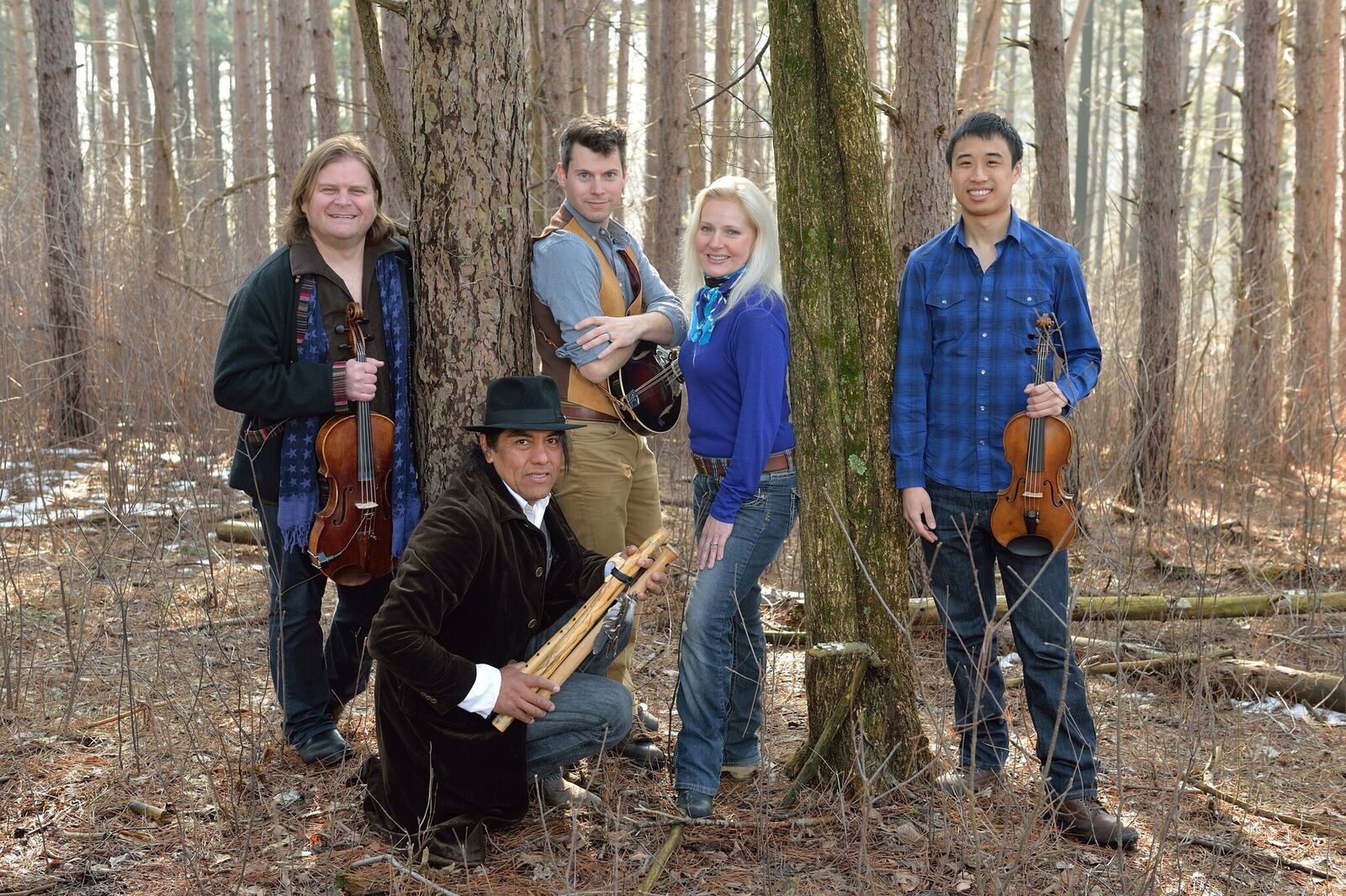 ETHEL was established in New York City in 1998 and quickly earned a reputation as one of America's most adventurous string quartets. Now, over 20 years later, the band continues to set the standard for contemporary concert music. ETHEL is Ralph Farris (viola), Kip Jones (violin), Dorothy Lawson (cello), and Corin Lee (violin).
Known for blending uptown, conservatory musicianship with downtown genre-crossing, ETHEL has been described as "indefatigable and eclectic" (The New York Times), "vital and brilliant" (The New Yorker), and "infectiously visceral" (Pitchfork). Since its inception, ETHEL has released nine feature recordings (one of them nominated for a Native American Music Award), performed as guests on 40+ albums, won a GRAMMY® with jazz legend Kurt Elling, and performed in 14 countries and 49 states.
Among ETHEL's recent activities are as the Resident Ensemble at The Metropolitan Museum of Art's Petrie Court Café, Ensemble-in-Residence at Denison University, 2019/20 Creative-in-Residence at Brooklyn Public Library, 2018/19 Quartet-in-Residence at Kaufman Music Center's Face the Music, and a 2019 Levi Family Distinguished Visiting Artist at The Peabody Institute of Johns Hopkins University.
At the heart of ETHEL is a collaborative ethos – a quest for a common creative expression that is forged in the celebration of community. In addition to premiering 21st century works by a broad range of groundbreaking composers, the quartet creates and tours rich, often multimedia, productions in which community engagement is a key element. ETHEL is currently touring the evening-length ETHEL's Documerica, inspired by the tens of thousands of images shot in the 1970's as part of the Environmental Protection Agency's decade-long Project Documerica; The River, a collaboration with Taos Pueblo flutist Robert Mirabal (The River [Innova Recordings] was released in 2016); Ancient Airs and Dances, drawing from masterworks of the European Middle Ages, Renaissance and Baroque eras; and Signature Sessions, a rollicking survey of the quartet's 25 years of groundbreaking contemporary concert programming.
ETHEL's Circus – Wandering City was premiered at The Ringling in Sarasota, Florida, and performed its New York premiere at the BAM Next Wave Festival in November 2018. Co-commissioned by The John and Mable Ringling Museum of Art (The Ringling), and Brooklyn Academy of Music, the immersive work combines projections of stunning images, films and interviews from the Museum's archives, the words of circus performers past and present, and original music composed and performed live by ETHEL.
The quartet regularly performs works by all of the members of the ensemble, alongside music by Philip Glass, Ulysses Owens, Jr., Julia Wolfe, Phil Kline, Svjetlana Bukvich, David Lang, James "Kimo" Williams, Dan Friel, Ching-chu Hu, Jerod Impichchaachaaha' Tate, Mary Ellen Childs, John King, Jessie Montgomery, Raz Mesinai, John Zorn, Missy Mazzoli, Steve Reich, Kenji Bunch, Don Byron, Aleksandra Vrebalov, Marcelo Zarvos, Pamela Z, Evan Ziporyn and Terry Riley.
Over the past ten years, ETHEL has premiered over 200 new works, many of them commissioned by the quartet. This season marks the fifth chapter of ETHEL's HomeBaked Project, an initiative designed to showcase emerging composers. Past commissionees include Andy Akiho, Anna Clyne, Judd Greenstein and Matt Marks. In fall 2019, ETHEL premiered commissioned works by four young composers as well as previous commissionees at National Sawdust, Brooklyn. This season's HomeBaked features the music of the Cleveland Orchestra's Daniel R. Lewis Composer Fellow, Allison Loggins-Hull, who will join the quartet in performance of quintets for flute and string quartet.
ETHEL has collaborated with such luminaries as David Byrne, Bang on a Can All-Stars, Kaki King, Todd Rundgren, Laurence Hobgood, Carlo Mombelli, Ursula Oppens, Juana Molina, Tom Verlaine, STEW, Ensemble Modern, Jill Sobule, Dean Osborne, Robert Mirabal, Howard Levy, Simone Sou, Andrew Bird, Iva Bittová, Colin Currie, Thomas Dolby, Jeff Peterson, Oleg Fateev, Stephen Gosling, Jake Shimabukuro, Polygraph Lounge and Vijay Iyer.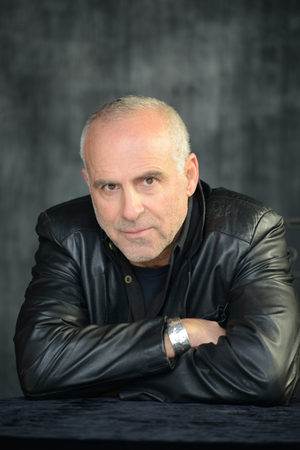 David Garver has been a performing artist for over 35 years. As a film and television actor, Garver has appeared in numerous productions, including the role of Restless Frank in the T.V. Mini series Buffalo Girls, John Zack in two episodes of ABC Family's Wildfire, and Joe Conner in an episode of In Plain Sight. He played the role of Barker in Ron Howard's film, The Missing, and in April he finished shooting the pilot for Reconstruction, directed by Peter Horton. Garver also recently appeared in the first episode of the new A & E drama, Longmire, on June 3rd.
As a stage actor, he has been a member of The Taos Theater Company, Working Class Theater of Taos, and The Sage Theater Company, with lead roles in productions of Hamlet, Macbeth, Night of the Iguana, One Flew over the Cuckoo's Nest, True West, The Good Thief, The Beauty Queen of Leenan, and A Few Good Men. He performed The Good Thief at The Kitchen Dog Theater in Dallas, TX, and spent six months with the company. Garver just completed a two year run of The Age between Sage and Fool, his third all original one man show. He has also written and performed A Prayer for the Butcher andLooking for the Key with a Microscope.
An award-winning singer/songwriter, his CD Blind Artist was nominated for five New Mexico Music Awards in 2009, and his song Tennessee won Song of the Year in the Americana category. His current band, Bones of Romeo, is working on a CD of all new original material. He and his wife, Aura, own and operate Aurafitness, a yoga/training/performing arts studio in Taos, New Mexico.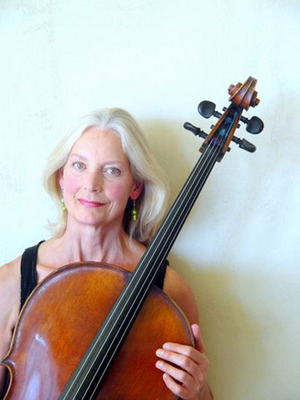 Sally Guenther received her Bachelor's degree at Indiana University where she studied with Janos Starker, and a Master's degree at The Juilliard School of Music, studying with Harvey Shapiro.She also attended the Taos School of Music, Music Academy of the West and International Congress of Strings. After engagements with several US orchestras, including with the Cincinnati, Fort Worth and Syracuse symphonies, and the Metropolitan Opera Orchestra, she became solo cellist of the Bergen Philharmonic Orchestra in Norway, a position she held for twenty years. Guenther was also active in Norway as a pedagogue teaching at the Grieg Academy of Music, and was a founding member of the contemporary chamber ensemble, BIT 20, an internationally recognized group which records and travels extensively in Europe and Asia.
Since moving full-time to New Mexico in 2006, Guenther devotes herself to chamber music, travelling widely in the Southwest area and participating in chamber music festivals in Santa Fe, Taos, Abiquiu, Los Alamos, and Breckenridge, Colorado. In addition she has played with the New Mexico Symphony, Santa Fe Pro Musica and Santa Fe Symphony orchestras.
Guenther is also devoted to teaching, maintaining a private studio and as well as being on the faculty of the New Mexico School for the Arts.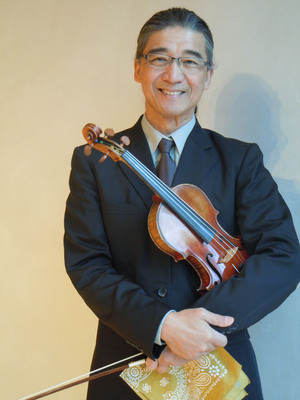 Since 1980, violinist Liang-Ping How has been a member of the Orpheus Chamber Orchestra touring extensively throughout the Americas, Europe and Asia, and appearing frequently as soloist and concertmaster of the conductor-less group.
An active soloist and chamber music musician, How's performances include the Caramoor, Spoleto, Lochenhaus and Moab Music Festivals, the Chamber Music Society of Lincoln Center, New York Philomusica at the International Music Festival of Sophia, and as guest soloist for the New Mexico Symphony. In addition he has served as the concertmaster for the Sarasota Opera since 2005 and is regularly engaged as concertmaster to the Monterey Symphony.
How made his solo debut with the National Youth Orchestra of Taiwan at age seven and went on to study at the Interlochen Arts Academy and the Curtis Institute of Music with Jamie Laredo.
He can be heard on numerous recordings with Orpheus on the Deutsche Grammaphon label. A member of the Santa Fe Opera Orchestra and the Santa Fe Chamber Music Festival, How resides in Santa Fe and plays an 1863 J.B. Vuillaume.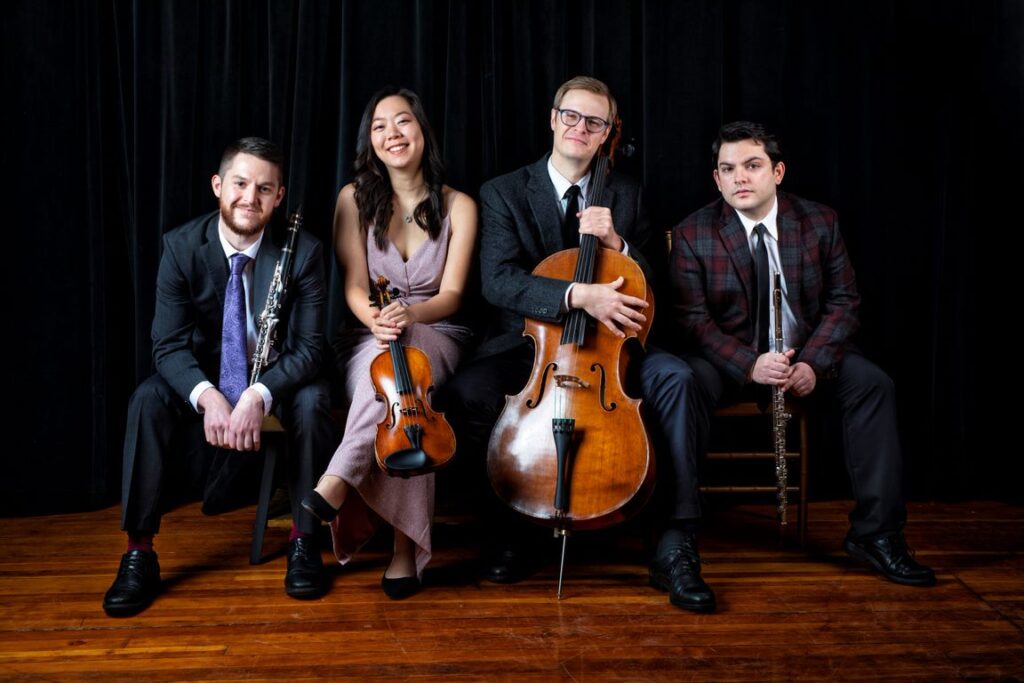 Called "contemporary chamber trailblazers" by the Boston Globe, Hub New Music – composed of flute, clarinet, violin, and cello – is forging new pathways in 21st-century repertoire. The ensemble's ambitious commissioning projects and "appealing programs" (New Yorker) celebrate the rich diversity of today's classical music landscape. Its performances have been described as "gobsmacking" (Cleveland Classical), "innovative" (WBUR), and "the cutting edge of new classical music" (Taos News).
Hub's 2021-22 highlights included concerts presented by the Morgan Library and Museum, Celebrity Series of Boston, Seattle Symphony, Soka Performing Arts Center, and Williams Center for the Performing Arts. Season residencies include visits to Baylor, Portland State, Illinois State, and Georgetown universities.
The coming season brings premieres of new works by Nathalie Joachim, Laura Kaminsky, and Nina C. Young. In fall 2021, the Library of Congress presents the "virtual premiere" of Hub's collaboration with composer Carlos Simon, Requiem for the Enslaved, which will tour in 2022-23. Simon's large-scale work honors the lives of 272 slaves sold by Georgetown University (where Simon serves on the faculty) in 1838, and features spoken-word artist Marco Pavé, trumpeter Jared Bailey, and Simon on piano.
Hub's debut album, Soul House, released on New Amsterdam Records in 2020 was called "ingenious and unequivocally gorgeous" by the Boston Globe. The ensemble's upcoming recording with Silkroad's Kojiro Umezaki (shakuhachi) and Asia-America New Music Institute (AANMI) will be released on Tōrō Records in 2022. Other upcoming recording projects include Carlos Simon's Requiem for the Enslaved, and Michael Ippolito's abstract-expressionist inspired work, Capriccio. The group will also be featured on Eric Nathan's portrait album, Missing Words, to be released on New Focus Recordings.
Hub New Music is a group of passionate educators whose approach to teaching melds the artistic and entrepreneurial facets of modern musicianship. The ensemble was recently in residence with the Los Angeles Philharmonic's Nancy and Barry Sanders Composer Fellowship program, working with 10 outstanding high school aged composers. Other residency activities include those at New England Conservatory, Princeton, Harvard, University of Michigan, University of Texas-Austin, UC Irvine, and University of Nebraska-Lincoln.
In 2021-22, the ensemble continued its K-12 program, HubLab, that uses graphic scores and improvisation to create group compositions with students of all levels. Hub New Music owes thanks to its supporters including Chamber Music America, the CricketFoundation, Boston Cultural Council, the Florence & Joseph Mandel Family Foundation, Johnstone Fund for New Music, Amphion Foundation, Mid Atlantic Arts Foundation, and Alice M. Ditson Fund for Contemporary Music at Columbia University. The ensemble's name is inspired by its founding city of Boston's reputation as a hub of innovation.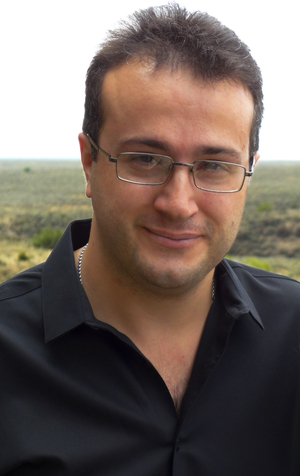 Called "a young super-virtuoso with musical sensitivity and an appreciation of style to go with the thunder and lightning" by The New York Times, pianist Gleb Ivanov is a fast-rising soloist now living in New York. Originally from Moscow he graduated from the Moscow Conservatory, where his teachers included the renowned Lev Naumov and where he was a protégé of Mstislav Rostropovich.
    In 1994 and 1996, Ivanov won First Prizes at International "Classical Legacy" Competitions and the prize for Best Performance of a Beethoven Sonata at the First Vladimir Horowitz Competition in Kiev, Russia. He has appeared as soloist with the Nizhny Novgorod Philharmonic, the Moscow State Orchestra, in the Great Hall at Moscow Conservatory, with the Kremlin Orchestra, and at the Pushkin, Glinka, and Scriabin Museums in Moscow.  
    In 2005, Ivanov won First Prize in the Young Concert Artists International Auditions and made his critically acclaimed debuts at Carnegie's Zankel Hall and at the Kennedy Center in Washington, DC. He was also honored with the Michaels Award of Young Concert Artists and presented at Lincoln Center's Alice Tully Hall.  
    Ivanov performs frequently in concerts at Princeton University, The Paramount Theater in Vermont, the Isabella Stewart Gardner Museum in Boston, "Pianofest" in East Hampton, and at Fisher Island Concerts. Adored in Paris, he has been re-engaged annually since 2008 to perform at the Louvre, including two all-Schubert recitals. 
    Numerous concerto performances have included the New Jersey, Knoxville, Dearborn, Las Cruces, Grand Rapids, Springfield, Southwest Florida, Peoria, and Napa Valley symphonies, and with the Indianapolis Chamber Orchestra and the Colorado Springs Philharmonic. 
    Ivanov is on the faculty of the Bluthner School of Music in Hoboken New Jersey, passing on his amazing talents to children of all ages.
    Ivanov earned his Master's degree from the Manhattan School of Music, working with Nina Svetlanova, and is a recipient of a Musical Studies Grant from the Bagby Foundation.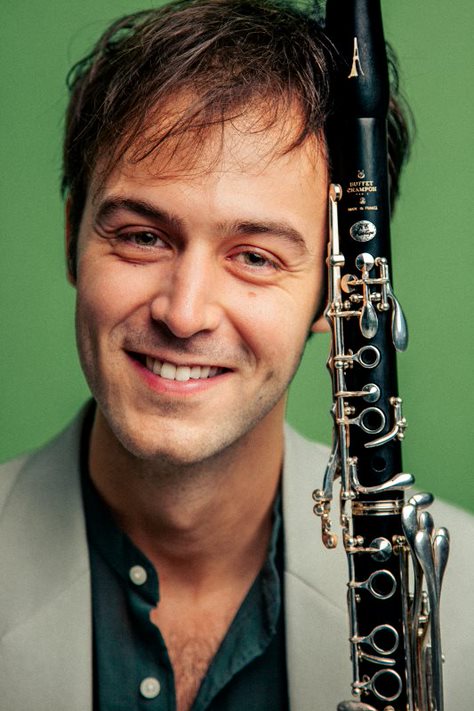 Graeme Steele Johnson is an artist of uncommon imagination and versatility. Winner of the Hellam Young Artists' Competition, the Yamaha Young Performing Artists Competition and the inaugural CME Lee Memorial Scholarship, he has established a multifaceted career as a clarinetist, writer and arranger.
His diverse artistic endeavors range from a TEDx talk comparing Mozart and Seinfeld, to his reconstruction of a forgotten 125-year-old work by Charles Martin Loeffler, to his performances of Mozart's Clarinet Concerto on a rare elongated clarinet that he commissioned.
Johnson has appeared in recital at The Kennedy Center and Chicago's Dame Myra Hess series, and as a chamber musician at Carnegie Hall, the Ravinia Festival, Phoenix Chamber Music Festival, Chamber Music Northwest and Yellow Barn. Johnson's concerto appearances include the Vienna International Orchestra, Springfield Symphony Orchestra, Caroga Lake and Vermont Mozart Festival Orchestras and the CME Chamber Orchestra, as well as an upcoming performance and recording with the Lviv Philharmonic in Ukraine.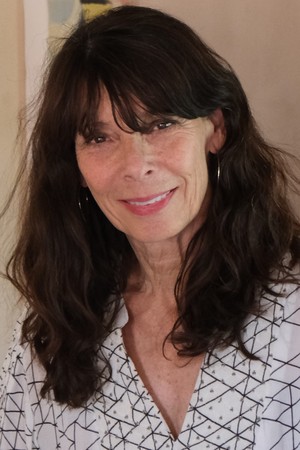 Nancy Laupheimer founded the Taos Chamber Music Group in 1993 and serves as its Artistic and Executive Director. She has played flute, alto flute and piccolo with the Santa Fe Symphony, Musica de Camera Orchestra, Santa Fe Festival Ballet, Desert Chorale, New Mexico Music Festival, Serenata of Santa Fe, Music from Angel Fire, the Dorian Wind Quintet, and the American and Helios String Quartets. Other chamber music collaborations have included concerts on the Dolores and Green Rivers with members of the Los Angeles Philharmonic.
Laupheimer has appeared on the Foundation for Modern Music's Music of Today Series in Houston (where her composition BitterSweet was given its Texas premiere), participated in the Santa Fe Chamber Music Festival's Educational Outreach Program, and been a guest lecturer at Rice University's Shepherd School of Music and the University of Arizona.
Recognized as A Remarkable Woman of Taos, she has also been included in the book "A Precarious Balance: Creative Women in Taos."
Laupheimer holds BA and MM degrees from Vassar College and Boston University's School of Music, and received fellowships to the Tanglewood and Aspen Music Festivals. Her primary teachers include Keith Underwood, Julius Baker, Doriot Anthony Dwyer and Thomas Nyfenger.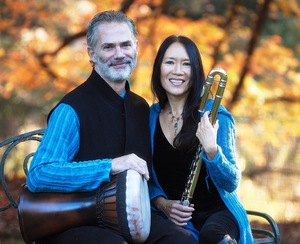 Born and raised in New Orleans, Gilbert Levy began playing drums at an early age and by his late teens was performing professionally in R&B bands in clubs on Bourbon Street and with jazz greats such as Wynton and Branford Marsalis. Levy moved to Los Angeles in his late 20's and played pop music in numerous bands and on several major label recording projects.
His years of experience in pop/rock/jazz/R&B as well as world music give Levy the ability to create rhythms that are musical and music that is rhythmic. He is known for his expressive and exuberant performances both onstage and in recordings. He credits his years of North Indian classical music studies for creating his unique style. He also plays African and Middle Eastern hand percussion as well as a very unique personalized drum set and the evocative Swiss metal hand drum called the "hang" which is featured on much of their music.
Years ago, after a hand injury led Levy to take a break from hand drums, he started to explore stringed instruments and their new album features beautiful performances on the African bass harp (ngoni) on the track "Midnight in Bamako" and the bass dulcimer and Turkish saz on numerous tracks. He also uses his extraordinary technical expertise to engineer and mix recordings for Mystic Journey.
With his wife Suzanne Teng, he has created music for yoga and acupuncture DVDs and several films including the documentaries "Raw for 30" and "Beirut Rising."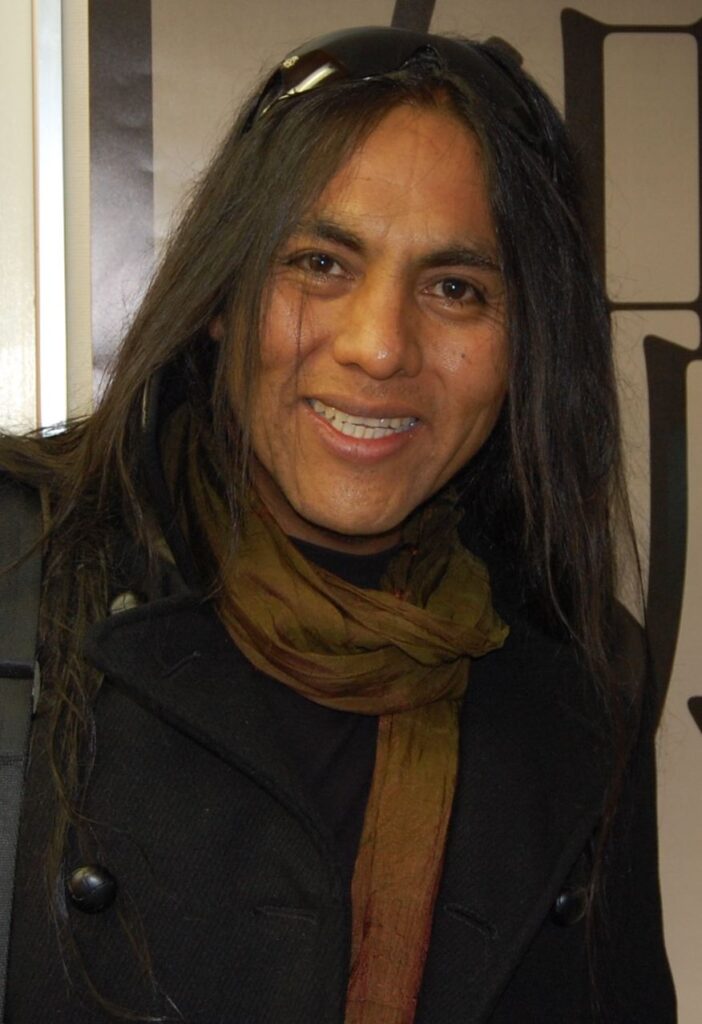 Robert Mirabal lives with his family at the foot of the sacred Taos Mountain in northern New Mexico. While maintaining a traditional life there, he is active as a musician, composer, painter, master craftsman, poet, actor, screenwriter, horseman and farmer and has been described as a Native American "Renaissance man. Mirabal also travels extensively, playing his music all over the world.
His dozen albums of traditional music, rock and roll, and spoken word present a unique, contemporary view of American Indian life, and as a leading proponent of world music, he has merged his indigenous American sound with those of Africa, Asia and the Caribbean.
Mirabal has won many honors as a composer, songwriter, and musician, including two-time Native American Artist of the Year, three-time Songwriter of the Year, a 2006 Grammy Award for Sacred Ground, and his 2008 Grammy Award for Johnny Whitehorse Totemic Flute Chants. His 2002 breakthrough PBS special Music From a Painted Cave is unsurpassed in Native American theatrical expression.
He is also the author of A Skeleton of a Bridge – a book of poetry, prose, and short stories, and most recently his book Running Alone in Photographs – a memoir that opens a window to the experience of life in the Pueblo through the voice of Mirabal's alter-ego Reyes Winds.
As a theatrical performer, Mirabal portrayed Tony Lujan (Taos Pueblo), the famed husband of Mabel Dodge Lujan, in the movie Georgia O'Keeffe, a retrospective about artist Georgia O'Keeffe, and recently presented an original one-man show Po'Pay Speaks about the leader of the Pueblo Revolt (1680).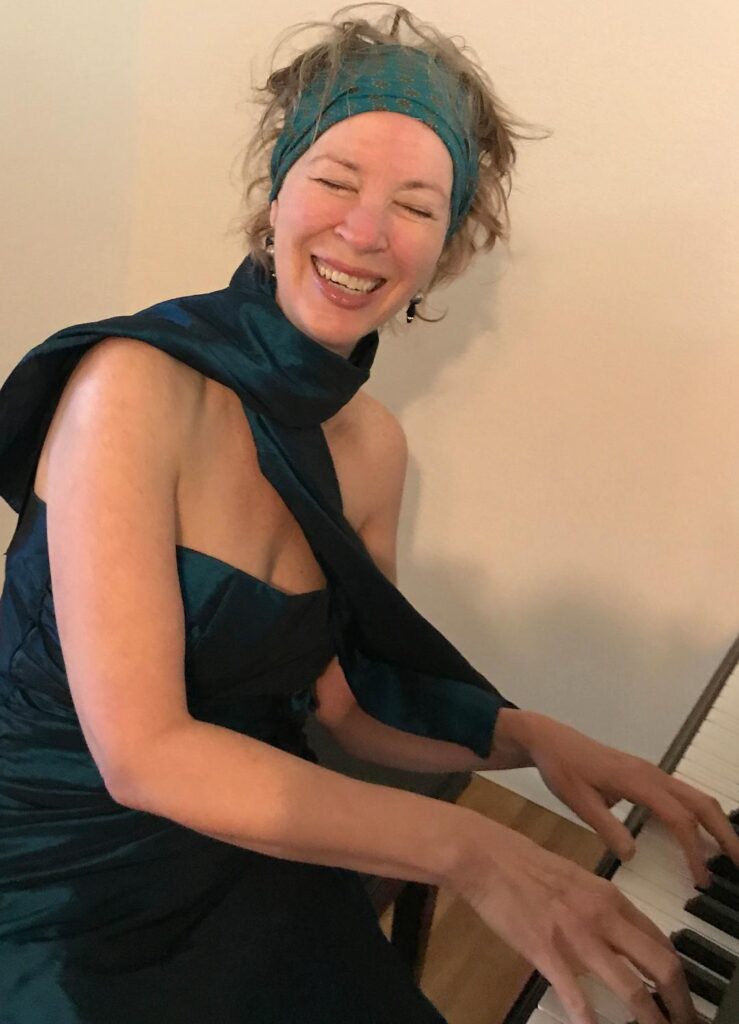 Pianist Martha C. Shepp has a special interest in chamber music that is part of interdisciplinary performance, drawing upon theatre, dance, visual art and film, with works from any genre and time frame as launching points. She received her BFA and MFA degrees from Minneapolis College of Art and Design and University of Tennessee, where she has also studied collaborative piano/accompanying. Since settling permanently in northern New Mexico in 2013, Shepp directs the Questa Chamber Music Series as part of the non-profit Questa Creative Council, of which she is a founding member. She is the collaborative pianist for Taos Community Chorus and Adams State University.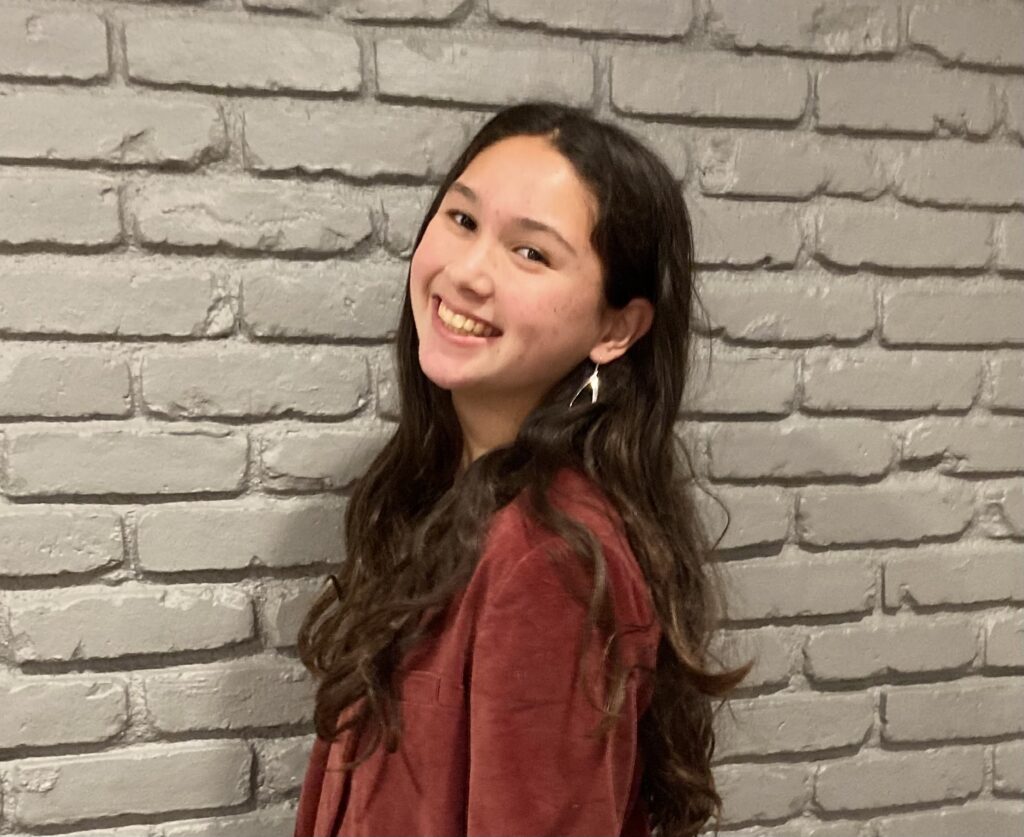 Sage Shurman (b. 2005) is a composer and pianist based in Los Angeles. Her music is unpredictable yet driving, full of contrast, rhythmic interplay, and direction. She seeks to keep listeners on edge while simultaneously engulfing them in a cohesive sonic world.
Shurman is a 2022 winner of the ASCAP Morton Gould Young Composer Awards, a third-year fellow in the Los Angeles Philharmonic Nancy and Barry Sanders Composer Fellowship program, and the recipient of a fellowship Hub New Music launched with the Luna Lab, an NYC-based organization that provides mentorship and opportunities to young composers who are female, non-binary or gender nonconforming. Her most recent commission is from Hub and the Taos Chamber Music Group and will have its world premiere in January 2023.
Additionally, Shurman has participated in programs such as Tanglewood, Sunset Chamberfest and Oberlin Sonic Arts. She has had her work performed by ensembles including the Los Angeles Philharmonic, members of the Los Angeles Chamber Orchestra, Sandbox Percussion and Triple Helix. She also has experience with film scoring and is currently interning with film score composer, Kurt Farquhar.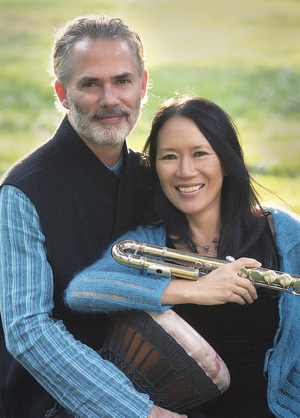 The Los Angeles Times has described Suzanne Teng as a "brilliant flutist" who "plays music for the soul." Originally from Berkeley, California, she received her Masters degree in music from Boston University's School for the Arts and, after traveling across the globe, decided to further her passion for world music, pursuing her Ph.D. in ethnomusicology at UCLA where her focus was on music and healing.
Suzanne plays an extensive array of flutes from around the world, including the Chinese dizi, bawu and hulusi, Turkish ney and zurna, Indonesian suling, panpipes, penny whistles, Native American flutes, ocarinas, the West African fulani, Egyptian reed mijwiz and Bulgarian dvoyanka. As a western trained flutist, she is able to translate her skills to the hundreds of ethnic wind instruments in her collection, but she considers the alto flute to be her primary voice.
Suzanne is an endorsed artist for YAMAHA, representing the low flutes on which she is recognized for her beautiful tone and expressive playing. Music Connection Magazine wrote that in "Teng's delightful flute performances…joy emanates from her soul when she plays.."
Recognized in the recording industry for her skillful and creative playing, Suzanne can be heard on hundreds of recordings on Polygram, Warner Brothers, Windham Hill, BMG, Shanachi, Sounds True, Scottie Brothers and numerous independent labels, commercial soundtracks for Kleenex, Pepsi, Dodge, Johnnie Walker, video game soundtracks for "Myst" and "Prince of Persia," film and television soundtracks for Emmy-winning "Tumble Leaf "(PBS), "Miss Spider," "Babar and the Adventures of Badou," "Boston Legal" and "Murder, She Wrote," the film "300," and numerous films and commercials for India, Germany, Korea and Mexico. She has appeared on national television, including live performances on several of CBS's Survivor finale shows, which were seen by over 70 million viewers.
Suzanne is also a renowned flute and world music educator who presents workshops and clinics around the world and has co-facilitated retreats in Hawaii, Bali, and Guatemala. She has been teaching since she was 14 years old and has taught at major universities, conservatories and colleges around the country, at music festivals, camps, schools and major music conventions as well as privately. Respected in the field, she was invited to serve on the National Endowment for the Arts Music Education panel for three years.
www.mysticjourney.net/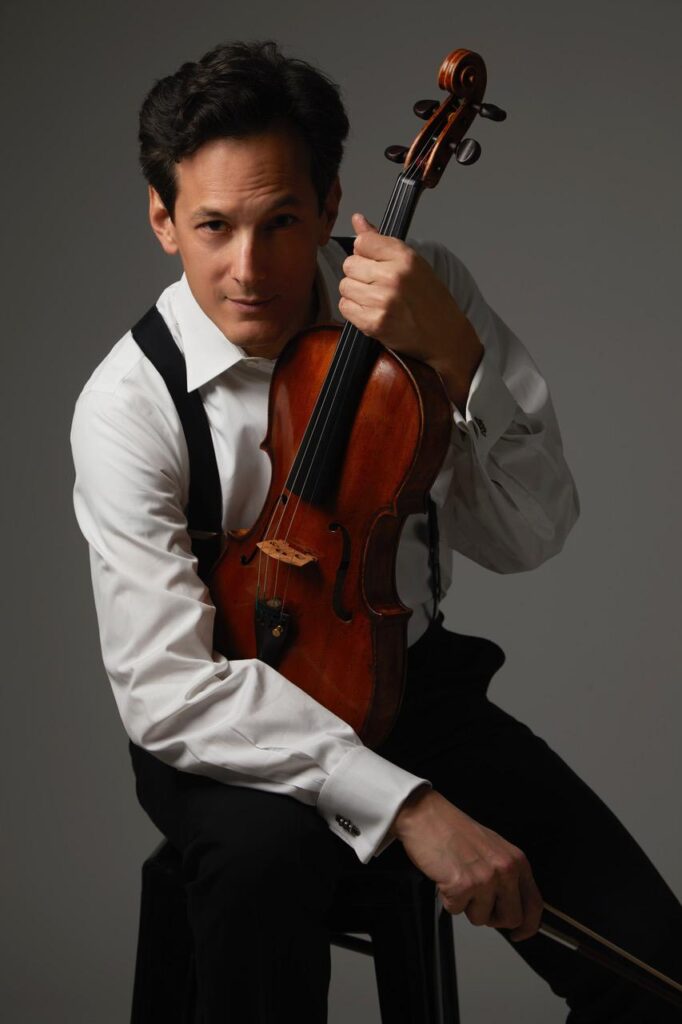 Violist David Yang is an all-around renaissance man who has forged a career that is a unique blend of performing, storytelling, and composition. Described in the Strad magazine as "lithe and expressive," he is the recipient of an artist fellowship from the Independence Foundation awarded to exceptional artists.
Yang has collaborated with members of the Avalon, Borromeo, Brentano, Miro, Muir, Tokyo, and Vermeer string quartets, and with Trio Solisti, Cavatina, and Eroica Piano Trios, among others. He is currently Artistic Director of the Newburyport Chamber Music Festival and the Ashburton Chamber Music Festival (Devon, England), and Director of Chamber Music at the University of Pennsylvania.
As an advocate of new music, Yang has commissioned dozens of new works, and as leader of the storytelling group Auricolae, he developed a residency program to foster the creation of new compositions by public school students.
In addition, he was a member of the Ensemble Epomeo based in the United Kingdom. Their recording of trios by Gál and Krasa was"critic's choice" in Gramophone Magazine and the Strad ("…a brilliant revelation … unforgettable … superb performance"). The group's CD of trios by Schnittke, Kurtag, and Penderecki received four of four stars from the London "Independent."