Celebrating 30+ Years of Wild and Scenic Music
2023 – 2024 Artists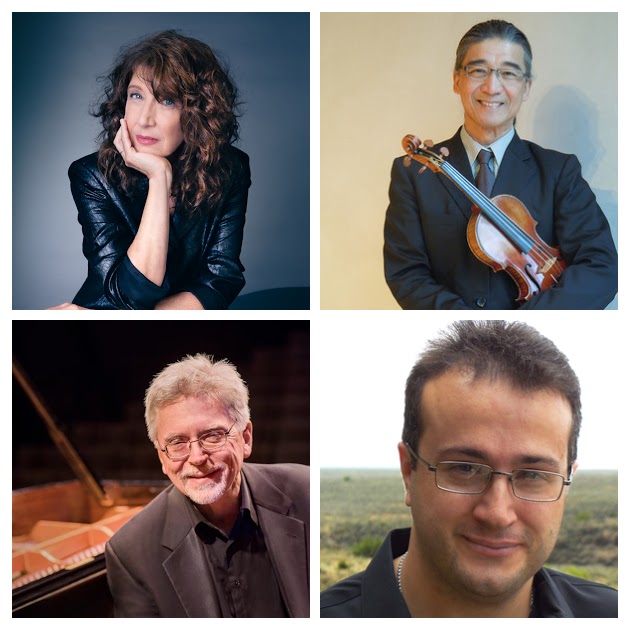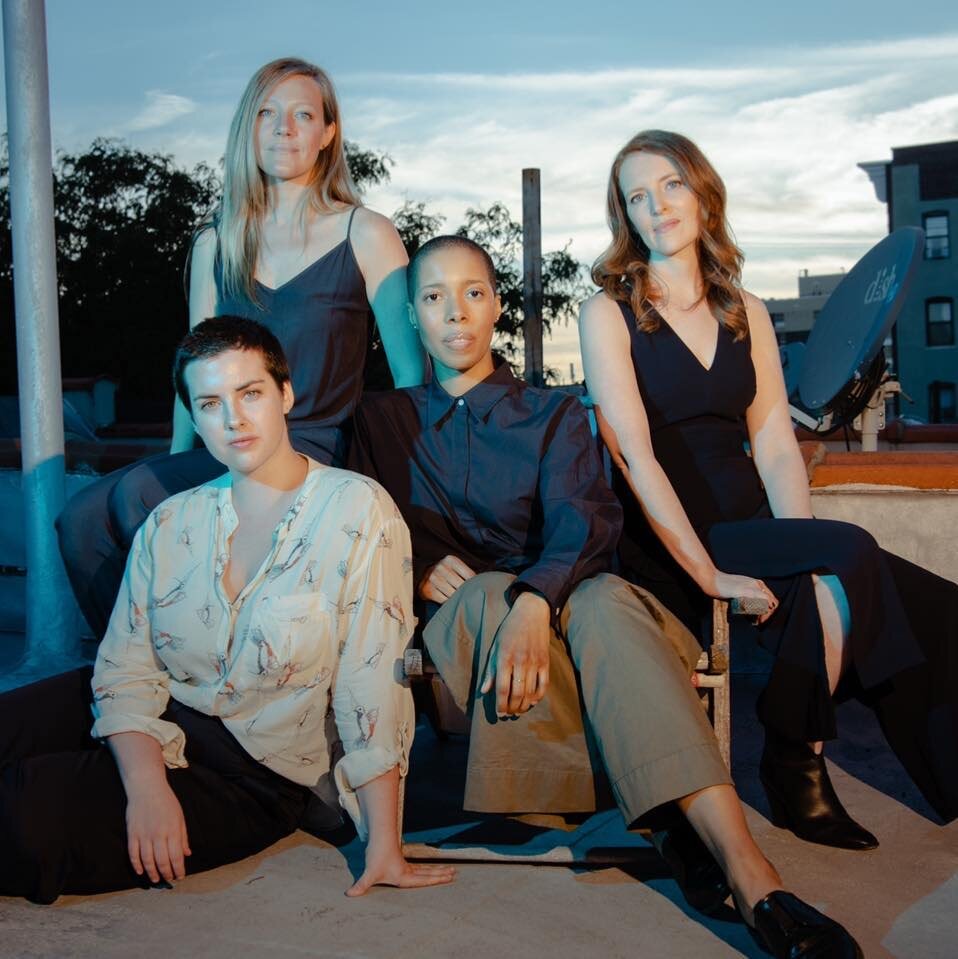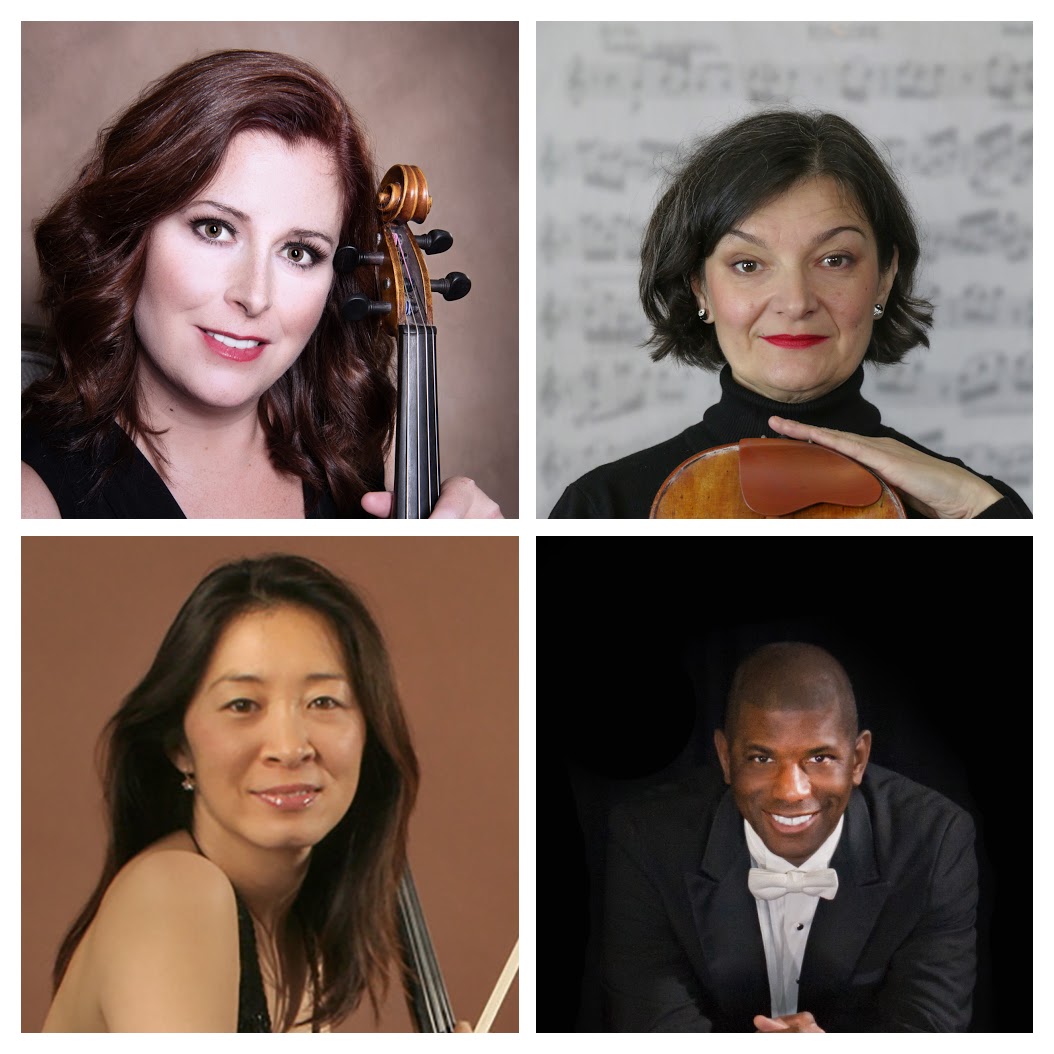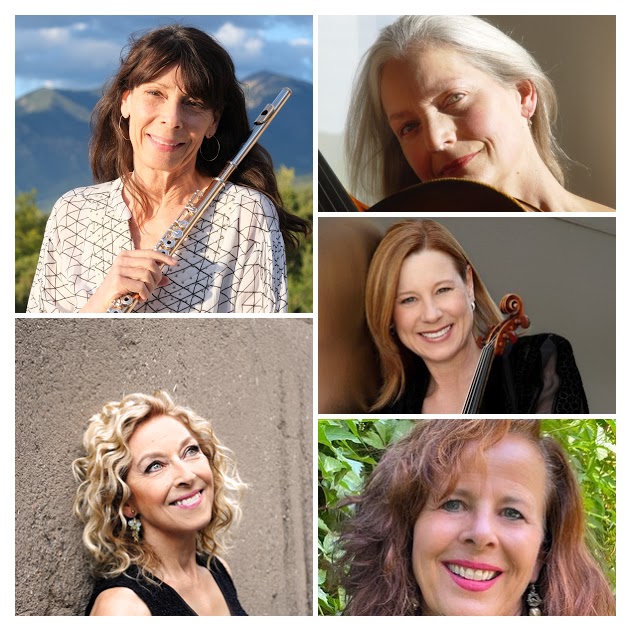 Nina Lee Headshot-COLLAGE
Sally Guenther – Janis Mintiks-COLLAGE (3)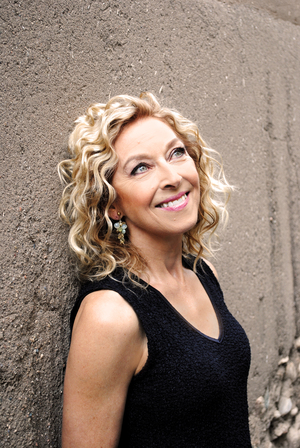 DEBRA AYERS, pianist and producer, is director of Montage Music Society, which commissions and performs music inspired by visual art. She has enjoyed collaborations with Abiquiu Chamber Music Festival, Albuquerque Chamber Soloists, Aspen Music Festival Chamber Players; American, Apple Hill, La Catrina and Vega string quartets, Aspen Santa Fe Ballet, Ballet Pro Musica's Chamber Ballet, Breckenridge Music Festival, Chatter, Denver's JAAMM Festival, New Mexico Woodwind Quintet, Santa Fe Chamber Music Festival, Santa Fe Desert Chorale, Serenata of Santa Fe, Susan Graham, Taos Chamber Music Group and Vocal Artistry Art Song Festival.
A proponent of contemporary music, premieres include works by Ofer Ben-Amots, Matthew Aucoin, William Bolcom, Nell Shaw Cohen, Paul Elwood, Jeff Harrington, Andrew List, Niles Luther, Daniel Schnyder, Ronald Strauss, Bruce Wolosoff and Yehudi Wyner. Debra and cellist Marc Moskovitz presented the North American premiere of the rediscovered Zemlinsky Cello Sonata at the Library of Congress in Washington, DC.
Debra can be heard on a number of critically- acclaimed recordings, including Music of Ernst Krenek with soprano Ilana Davidson, Music by Ofer Ben-Amots (Milken Archive) and Montage Music Society's "STARRY NIGHT Project…music based on visual art" (MSR) and the Grammy-nominated "Music of Bruce Wolosoff".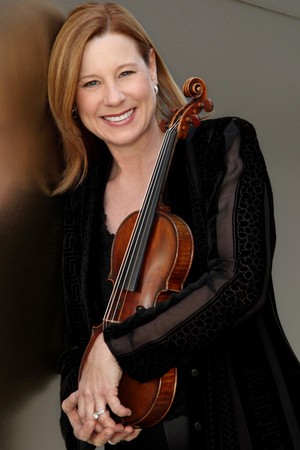 Violinist ELIZABETH BAKER had a 40 year career performing with the San Francisco Symphony Orchestra (10 years) and the Los Angeles Philharmonic (30 years) before permanently moving to Taos. She has been active performing in New Mexico as part of chamber and orchestral ensembles and has served as the Director of the Taos School of Music.
Baker has also performed chamber music with her colleagues in the SFSO and the LA Philharmonic and was a member of XTet and Bach's Circle, performing throughout the Western U.S. for Chamber Music Northwest, Sedona, Bach Festivals in Los Angeles, Carmel and Oregon, South Bay Chamber Music, and Colly Soleri Music Center, among others. She appeared as soloist three times during her tenure with the LA Philharmonic, all premieres and all receiving critical acclaim.
Baker served on the faculty at Cal Arts for 12 years and has worked with the YOLA youth at HOLA since its inception in 2011. She can be heard on recordings from Hänssler classics, Delos, New World and Crystal labels.
Baker holds degrees from Oberlin Conservatory ('76) and Indiana University School of Music ('78, with Distinction, and awarded the Performer's Certificate). She plays on a Sanctus Seraphin Violin, 1733 previously owned by her late mother Virginia Voigtlander Baker.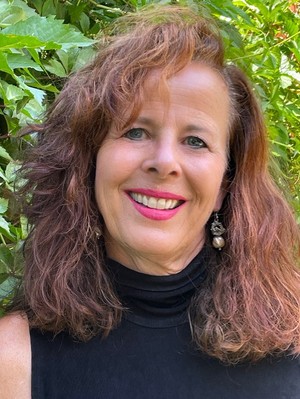 Pianist KIM BAKKUM relocated to Taos from the Akron/Cleveland area, where she had been performing, teaching, adjudicating, and working in community arts for twenty-five years. She holds her professional degrees in piano performance from Montana State University, Western Michigan University, and the AIMS Opera and Lieder program in Graz, Austria. She has also completed additional studies in collaborative piano in Vienna, Austria, where she resided for a year. Her collaborations in Vienna included summer seminars with members of the Vienna Symphony in their summer flute and percussion seminars.
Bakkum has enjoyed collaborating for ten years with Singers Companye, a professional choir from Akron. The group has performed internationally in competition; concertized at numerous venues such as the Mozarteum in Salzburg, Austria; presented residencies in Italy and Spain; and has also been featured in numerous performances at the National Gallery of Art, Washington D.C. In addition to her vocal collaborations, she has played at numerouis National Flute Conferences as well as International Clarinet Conferences.
Bakkum has been on the faculty at both University of Akron and Kent State University as a staff accompanist for guest artist, faculty and student performances, as well as a staff pianist/coach at the Taos Opera Institute. She maintains a vibrant, independent, private studio here in Taos.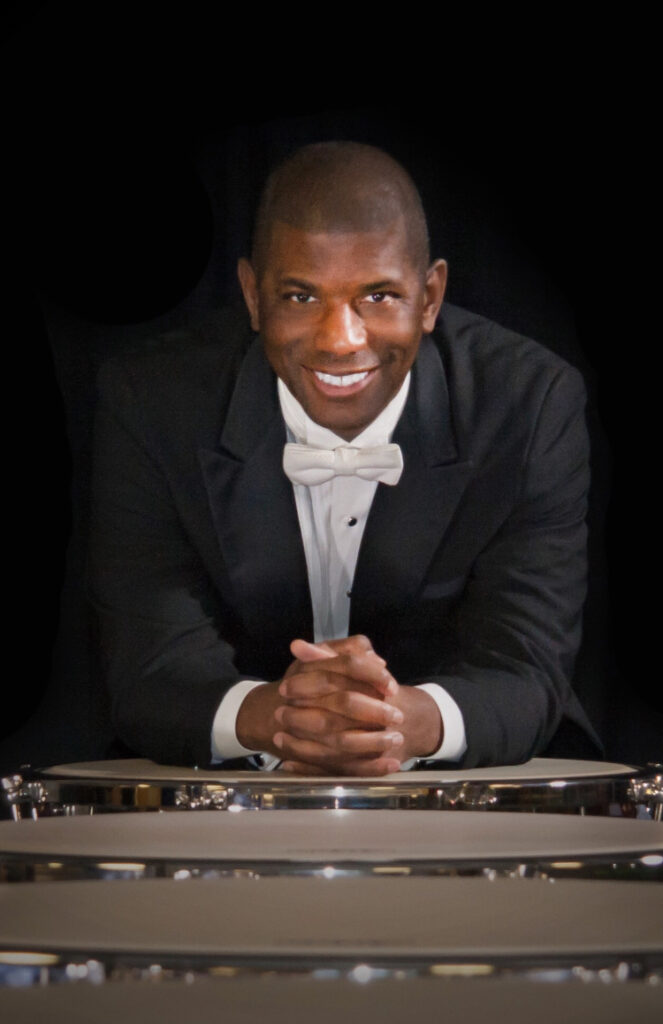 DOUGLAS CARDWELL, owner of Lotus Sound Bath https://lotussoundbath.com, is the former Principal Timpanist of the New Mexico Philharmonic (NMP). He is also the Principal Timpanist of the National Sphinx Orchestra. Along with these appointments he performs with Santa Fe Pro Musica, Performance Santa Fe, and Chatter Chamber group.
Prior to joining the NMP, Douglas was a Fellowship recipient with the Detroit Symphony Orchestra with which he performed, recorded, and toured internationally. Douglas Cardwell is a Pearl/Adams, REMO, & Freer Percussion sponsored Concert Artists and performs on Adams Philharmonic Dresden Classic Timpani supported in part by a Sphinx MPower Artist grant.
Visit http://www.DCPercussion.com/ for additional information.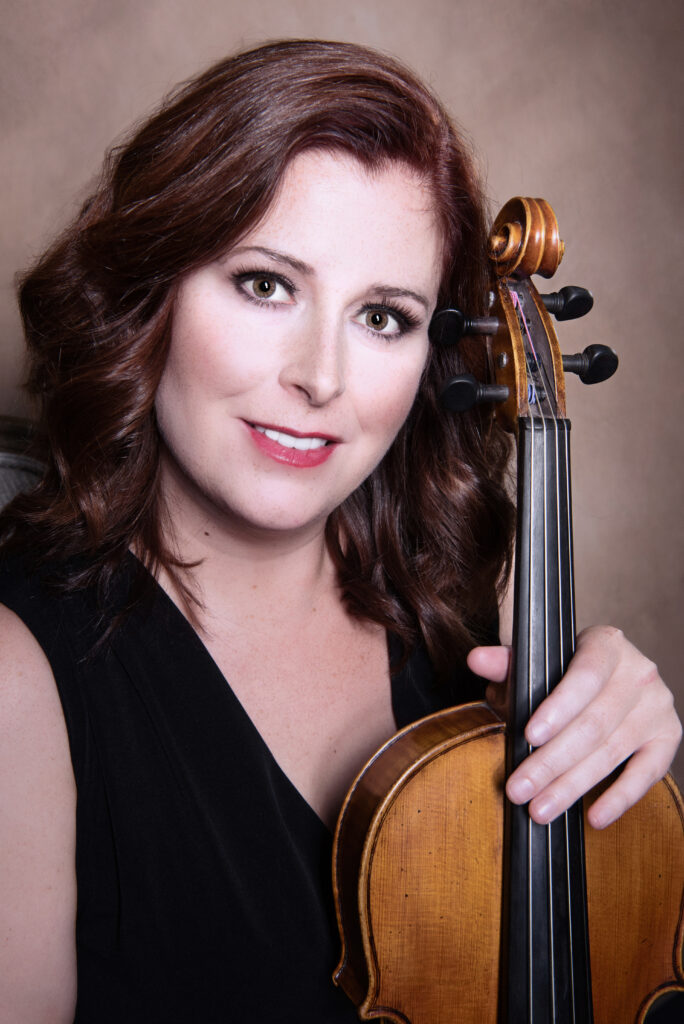 Violinist and violist LAURA CHANG, a native of Wisconsin, was born into a musical family, and began her violin studies shortly after her fourth birthday. Laura earned both bachelor's and master's degrees from Peabody Conservatory, under the tutelage of Martin Beaver and Pamela Frank, for whom she was a graduate assistant.
Laura is an avid chamber and orchestral musician whose performances have taken her to venues across the US, Canada, and Europe. While a resident of Washington, DC, she was a member of the National Philharmonic, and the Maryland Symphony, and frequently performed as an extra with the major orchestras in the Baltimore/Washington metro area. More recently, she performed with the Colorado Symphony and the Colorado Springs Philharmonic. In 2020, Laura and her family relocated to Albuquerque, where she is the Principal Violist with the New Mexico Philharmonic, and a first violinist in the Santa Fe Symphony. Laura is also a member of the Central City Opera Orchestra, and performs as an extra with the Santa Fe Opera.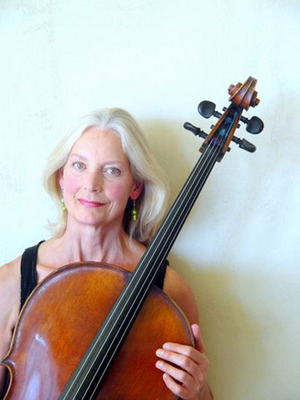 SALLY GUENTHER received her Bachelor's degree at Indiana University where she studied with Janos Starker, and a Master's degree at The Juilliard School of Music, studying with Harvey Shapiro.She also attended the Taos School of Music, Music Academy of the West and International Congress of Strings.
After engagements with several US orchestras, including with the Cincinnati, Fort Worth and Syracuse symphonies, and the Metropolitan Opera Orchestra, she became solo cellist of the Bergen Philharmonic Orchestra in Norway, a position she held for twenty years. Guenther was also active in Norway as a pedagogue teaching at the Grieg Academy of Music, and was a founding member of the contemporary chamber ensemble, BIT 20, an internationally recognized group which records and travels extensively in Europe and Asia.
Since moving full-time to New Mexico in 2006, Guenther devotes herself to chamber music, travelling widely in the Southwest area and participating in chamber music festivals in Santa Fe, Taos, Abiquiu, Los Alamos, and Breckenridge, Colorado. In addition she has played with the New Mexico Symphony, Santa Fe Pro Musica and Santa Fe Symphony orchestras.
Guenther is also devoted to teaching, maintaining a private studio and as well as being on the faculty of the New Mexico School for the Arts.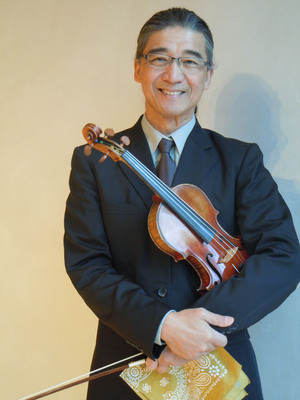 Since 1980, violinist LIANG-PING HOW has been a member of the Orpheus Chamber Orchestra touring extensively throughout the Americas, Europe and Asia, and appearing frequently as soloist and concertmaster of the conductor-less group.
An active soloist and chamber music musician, How's performances include the Caramoor, Spoleto, Lochenhaus and Moab Music Festivals, the Chamber Music Society of Lincoln Center, New York Philomusica at the International Music Festival of Sophia, and as guest soloist for the New Mexico Symphony. In addition he has served as the concertmaster for the Sarasota Opera since 2005 and is regularly engaged as concertmaster to the Monterey Symphony.

How made his solo debut with the National Youth Orchestra of Taiwan at age seven and went on to study at the Interlochen Arts Academy and the Curtis Institute of Music with Jamie Laredo. He can be heard on numerous recordings with Orpheus on the Deutsche Grammaphon label. A member of the Santa Fe Opera Orchestra and the Santa Fe Chamber Music Festival, How resides in Santa Fe and plays an 1863 J.B. Vuillaume.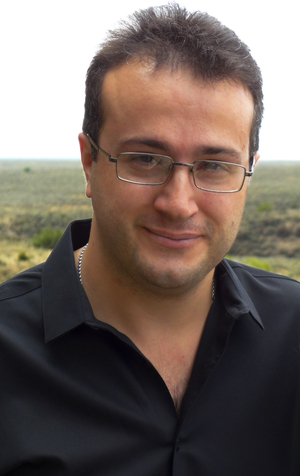 Called "a young super-virtuoso with musical sensitivity and an appreciation of style to go with the thunder and lightning" by The New York Times, pianist GLEB IVANOV is a fast-rising soloist now living in New York. Originally from Moscow he graduated from the Moscow Conservatory, where his teachers included the renowned Lev Naumov and where he was a protégé of Mstislav Rostropovich.
In 1994 and 1996, Ivanov won First Prizes at International "Classical Legacy" Competitions and the prize for Best Performance of a Beethoven Sonata at the First Vladimir Horowitz Competition in Kiev, Russia. He has appeared as soloist with the Nizhny Novgorod Philharmonic, the Moscow State Orchestra, in the Great Hall at Moscow Conservatory, with the Kremlin Orchestra, and at the Pushkin, Glinka, and Scriabin Museums in Moscow.
In 2005, Ivanov won First Prize in the Young Concert Artists International Auditions and made his critically acclaimed debuts at Carnegie's Zankel Hall and at the Kennedy Center in Washington, DC. He was also honored with the Michaels Award of Young Concert Artists and presented at Lincoln Center's Alice Tully Hall.
Ivanov performs frequently in concerts at Princeton University, The Paramount Theater in Vermont, the Isabella Stewart Gardner Museum in Boston, "Pianofest" in East Hampton, and at Fisher Island Concerts. Adored in Paris, he has been re-engaged annually since 2008 to perform at the Louvre, including two all-Schubert recitals.
Numerous concerto performances have included the New Jersey, Knoxville, Dearborn, Las Cruces, Grand Rapids, Springfield, Southwest Florida, Peoria, and Napa Valley symphonies, and with the Indianapolis Chamber Orchestra and the Colorado Springs Philharmonic.
Ivanov is on the faculty of the Bluthner School of Music in Hoboken New Jersey, passing on his amazing talents to children of all ages.
Ivanov earned his Master's degree from the Manhattan School of Music, working with Nina Svetlanova, and is a recipient of a Musical Studies Grant from the Bagby Foundation.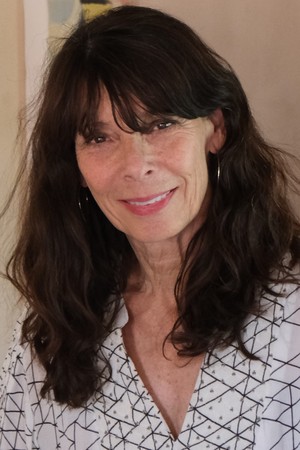 NANCY LAUPHEIMER founded the Taos Chamber Music Group in 1993 and served as its Director and principal flutist for 30 years. During her tenure she created and performed in hundreds of concerts and educational programs in Taos and throughout the Southwest, working with New Mexico's finest musicians as well as artists from around the world. She initiated collaborations that brought multi-disciplinary performances to a series that garnered a reputation for first-class artistry and innovation. Laupheimer is currently TCMG's Artistic Advisor and will continue to perform on occasion.
In addition to TCMG, her career as a flutist has included appearances with the Santa Fe Symphony, Musica de Camera Orchestra, Santa Fe Festival Ballet, Desert Chorale, New Mexico Music Festival, Serenata of Santa Fe, Music from Angel Fire, the Dorian Wind Quintet, and the American and Helios String Quartets, as well as numerous jazz, world music, dance and theatrical collaborations. A life-long outdoor enthusiast, Laupheimer has performed in many unusual concert halls, from a sculpted ice cave at the top of Taos Ski Valley to amphitheaters in the canyons of the Dolores and Green Rivers on musical raft trips with members of the Los Angeles Philharmonic.
She was featured on the Foundation for Modern Music's Music of Today Series in Houston (where her composition BitterSweet was given its Texas premiere), and has been a guest lecturer at Rice University's Shepherd School of Music and the University of Arizona.
Recognized as A Remarkable Woman of Taos, she has also been included in the book "A Precarious Balance: Creative Women in Taos." Laupheimer holds BA and MM degrees from Vassar College and Boston University's School of Music and received fellowships to the Tanglewood and Aspen Music Festivals. Her primary teachers were Keith Underwood, Julius Baker, Doriot Anthony Dwyer and Thomas Nyfenger.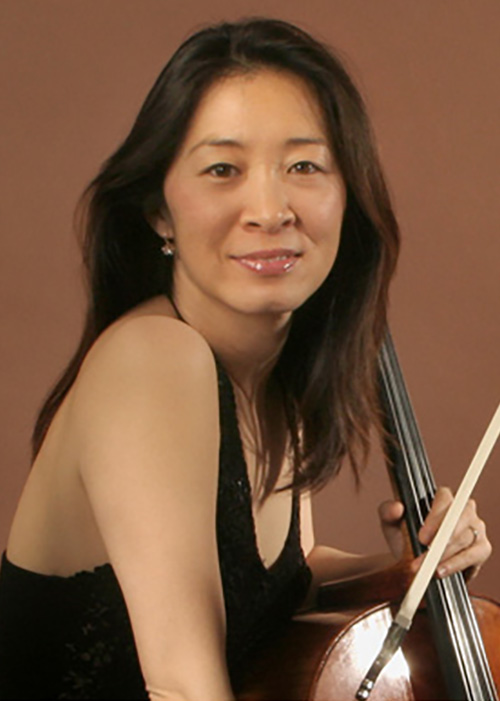 An active chamber musician, cellist NINA LEE has collaborated with many acclaimed artists and performed throughout the United States. She performs regularly at the Yale School of Music as a member of the School of Music's ensemble-in-residence, the Brentano String Quartet, which presents creative programs of works from across history and standards of the classical canon. She also coaches graduate-level chamber music ensembles at the School of Music. In the summers, Lee performs and teaches at Norfolk Chamber Music Festival/Yale Summer School of Music. Previously, she taught at Princeton University and Columbia University
An advocate of music education, Lee has served as a returning guest faculty member at the St. Lawrence String Quartet Seminar at Stanford University and at the Apple Hill Center for Chamber Music's Summer Chamber Music Workshop. In 2012, she made a cameo appearance in A Late Quartet, a film which featured the Brentano String Quartet on its soundtrack.
Lee's principal teachers have been Joel Krosnick, David Soyer, and Anne Fagerburg-Jacob. She has received degrees and certificates from the Curtis Institute of Music and The Juilliard School.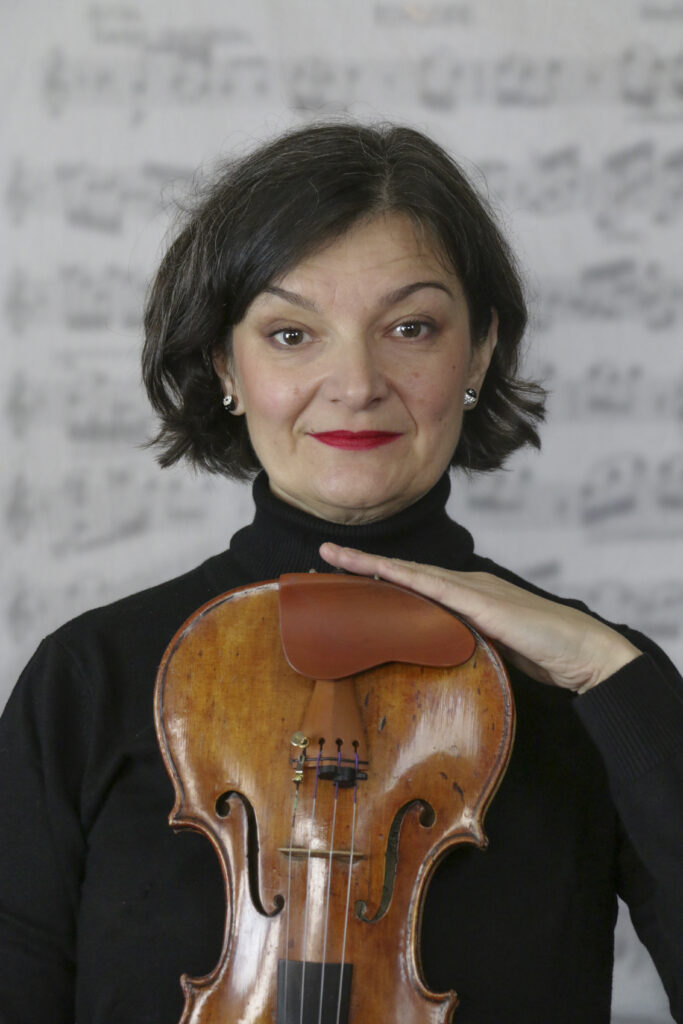 Romanian-born violinist RUXANDRA MARQUARDT attended the 'George Enescu' School of Music and Conservatory of Music in Bucharest. As a young musician, she won several prizes and medals in international competitions such as "Concertino" Prague, Henri Wieniawski, Tibor Varga, All-Romania Prize and the Yehudi Menuhin Competition. After emigrating to the US, she was the youngest Associate Concertmaster in the US. She was also Principal Second Violin and Concertmaster of the Jacksonville Symphony in Florida and guest Concertmaster with the New Mexico Philharmonic and the Boulder Philharmonic.
Ms. Marquardt's solo performances include appearances with the Bucharest Philharmonic, the Syracuse Symphony, Jacksonville Symphony, Gainesville Chamber Orchestra, Boston Virtuosi, Coastal Symphony of Georgia and the San Marco Chamber Society. As a chamber musician, she has participated in the Bayreuth Music Festival in Germany, Skaneateles Music Festival, Eastern Music Festival, the Grand Tetons Music Festival, Serenata Santa Fe and Santa Fe Opera.
Ms. Marquardt is a prominent musician in the New Mexico area and has appeared as a soloist with the New Mexico Philharmonic and the Chatter Chamber Music Series. She frequently performs in the Abiquiu Music Festival, Serenata Santa Fe and is a member of the Santa Fe Symphony. Ms. Marquardt is a dedicated and highly prized violin teacher and chamber coach in Central New Mexico.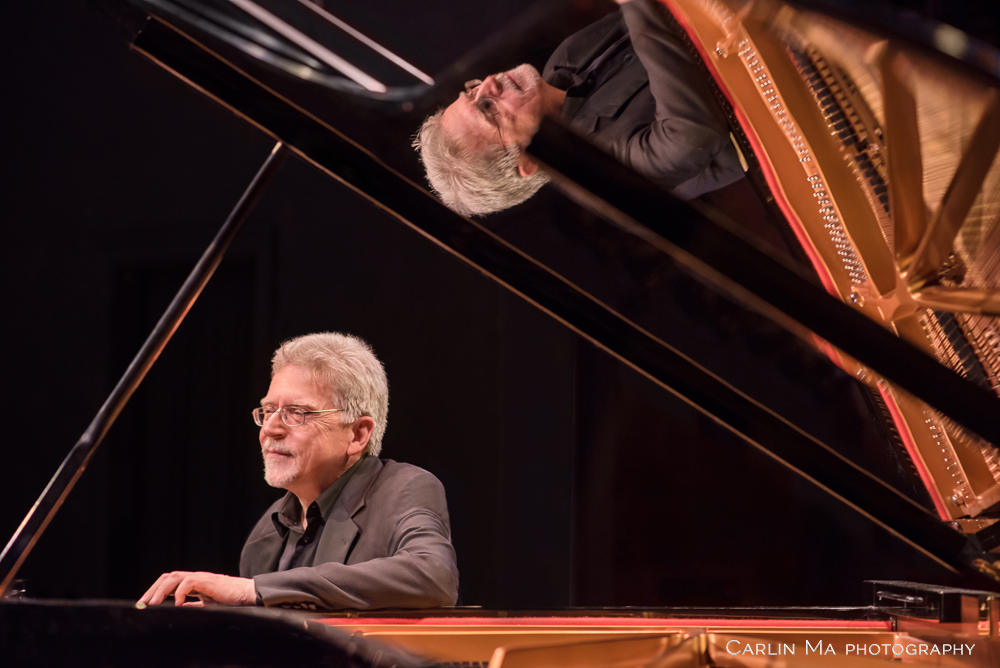 Pianist ROBERT MCDONALD has toured extensively as a soloist and chamber musician throughout the U.S., Europe, Asia, and South America. He has performed with major orchestras in the U.S. and was a recital partner with violinist Isaac Stern for many years. He has participated in the Marlboro, Casals, and Lucerne festivals, performed with the Chamber Music Society of Lincoln Center, and for broadcasts over BBC Television. He has also appeared with the Takács, Vermeer, Juilliard, Brentano, Borromeo, American, Shanghai, and St. Lawrence string quartets as well as with Musicians from Marlboro. McDonald's prizes include the gold medal at the Busoni International Piano Competition, the top prize at the William Kapell International Competition, and the Deutsche Schallplatten Critics Award.
McDonald's teachers include Theodore Rehl, Seymour Lipkin, Rudolf Serkin, Mieczyslaw Horszowski, Beveridge Webster, and Gary Graffman. He holds degrees from Lawrence University, the Curtis Institute of Music, Juilliard, and the Manhattan School of Music. A member of the piano faculty at Juilliard since 1999, McDonald has taught at the Curtis Institute since 2007, where he holds the Penelope P. Watkins Chair in piano studies. During the summer, he is the artistic director of New Mexico's Taos School of Music and Chamber Music Festival.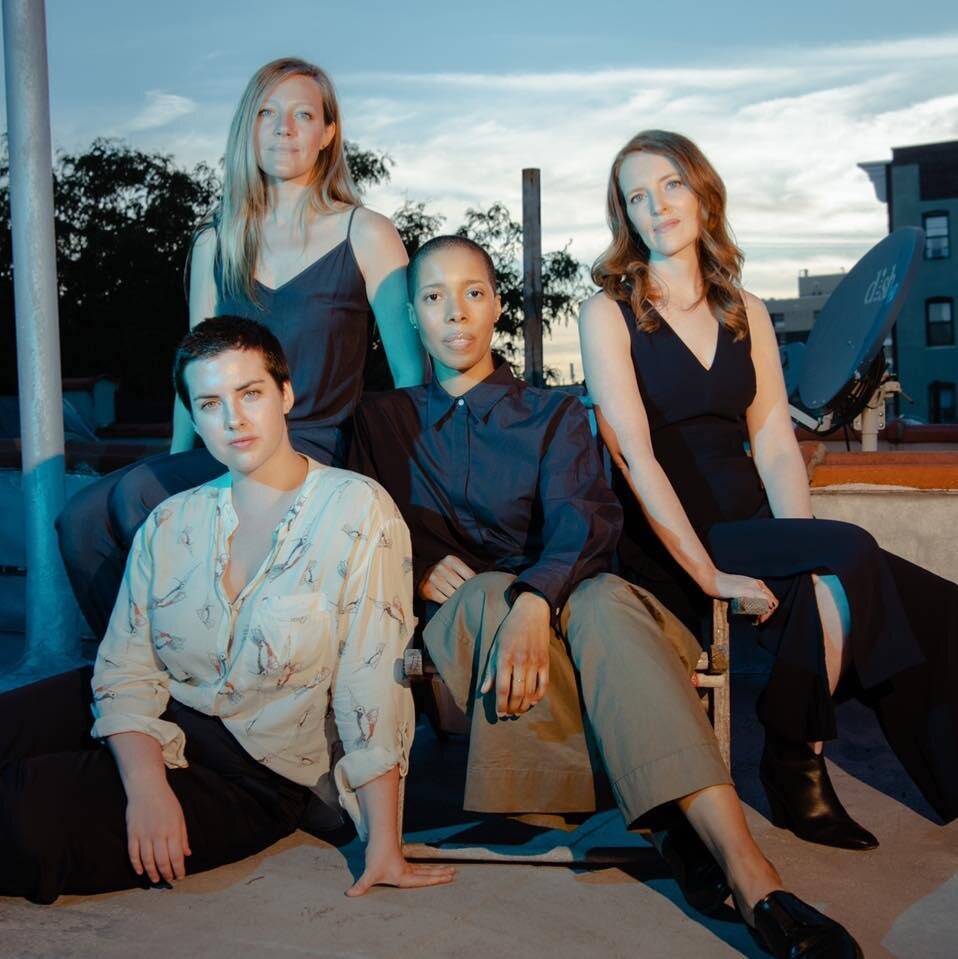 The "breathtaking," "paradigm-shifting" (New York Music Daily) string quartet THE OVERLOOK is a unifying, community-building force, whose dedication to a more representative musical tradition reverberates throughout their industry.
The quartet has recently been heard live in New York City at Lincoln Center, Kaufman Music Center, Fotografiska New York, Symphony Space and Wave Hill, in a virtual performance presented by the Metropolitan Museum of Art that has been streamed nearly 70,000 times, further afield from Mass MoCa to Albuquerque, NM, and countless other performances since its inception in June 2020.
The Overlook formed from a simple need to make and share music with others during the pandemic shutdown. The longtime friends, some of New York's most accomplished string players, gathered to play outdoors in parks and on street corners in upper Manhattan, and their community stopped to listen. Through these casual outdoor performances, they built a following in person and on social media, connected with local businesses and residential enclaves, and partnered with important neighborhood cultural centers for their first official performances. They witnessed firsthand the power of music to unite and inspire – all without playing a single note of the string quartet repertoire that has been held up as "standard" for hundreds of years.
In less than three years, the quartet has built a body of repertoire that includes both masterworks from the past by Florence Price, Samuel-Coleridge-Taylor, Coleridge-Taylor Perkinson, and Chevalier de Saint-Georges, as well as new works by living composers Trevor Weston (who re-dedicated his piece "Juba" to the ensemble), Eleanor Alberga, Carlos Simon, Jessie Montgomery, Shelley Washington, Leila Adu, Daniel Bernard Roumain and many more. The Overlook has enjoyed collaborations with such artists as New York Philharmonic principal clarinetist Anthony McGill, Wilco guitarist Nels Cline, multi-Grammy nominee Curtis Stewart, and noted visual artist Linda Sormin. To support their work, the quartet has been awarded grants by the Eastman School of Music, Lower Manhattan Cultural Council, Bronx Council on the Arts and Local 802's Music Performance Trust Fund.
Through active collaborations with some of the most vital composers and creators of our time, building relationships with composers and championing new work, re-thinking the concert experience to include nontraditional spaces, mindful meditation and more, and engaging with communities, The Overlook upholds its mission to create a more representative and relevant musical practice.
Monica Davis & Ravenna Lipchik, violins
Angela Pickett, viola
Laura Metcalf, cello
Described as "phenomenal and fearless" VICKI RAY is a pianist, improviser and composer. She has commissioned and premiered countless new works by today's leading composers. Ray is a founding member of Piano Spheres and head of keyboard studies at the California Institute of the Arts where she was named the first recipient of the Hal Blaine Chair in Musical Performance. She has appeared on numerous international festivals and was a regular member of the faculty at the Bang On a Can Summer Festival at MASS MoCA.
Ray has been featured on the Los Angeles Philharmonic Green Umbrella Series as soloist and collaborative artist. Her widely varied performing and recording career covers the gamut of new and old music: from Boulez to Reich, Wadada Leo Smith to Beethoven. Notable recordings include the first Canadian disc of Schoenberg's Pierrot Lunaire with the Blue Rider Ensemble, the premiere recordings of Steve Reich's You Are (Variations) and the Daniel Variations with the Los Angeles Master Chorale and the first recording of John Cage's Europeras 3 and 4.
Ray's recording of Cage's The Ten Thousand Things on Microfest Records received a 2013 Grammy nomination. Recent recordings include the premiere recording of Andrew Norman's Sonnets with Eighth Blackbird's Nick Photinos on the New Amsterdam label and YAR – a duo recording on the Orenda label with slide guitarist Scot Ray. Her recording of Daniel Lentz's River of 1000 Streams – was named by Alex Ross in the New Yorker as one of the top 20 recordings of 2017. Vicki also serves as the chromolodeonist for the Grammy-winning Los Anglees Partch ensemble